Last year independent bookstore McNally Jackson launched its latest venture: a shop devoted to rare prints, posters, framed original vintage book covers (Miss Lonely Hearts by Nathaniel West, for instance) and more. "We scour private collections, galleries, and institutions, and we work with individual artists to find work that would not usually enter into a retail environment; works made to be bought and sold outside of the traditional exhibition space or gallery system," says gallery director Sandeep Kaur Salter. In addition, Picture Room has a revolving art program, highlighting the work of individual artists; currently on view is a collection of risograph prints by Netherlands artist Sigrid Calon. Unframed prints start at $50; for more information, go to Picture Room.
Above: The Picture Room is next door to McNally Jackson's Goods for the Study, an office supply and paper goods shop that's also well worth a visit. 
Above: The shop is located in the heart of Nolita, on Mulberry Street.
Above: Currently on view: work by Netherlands artist Sigrid Calon, whose brightly colored risograph prints are inspired by embroidery patterns. 
Above: The whitewashed space is illuminated by classic lighting from Original BTC and Jielde wall lights.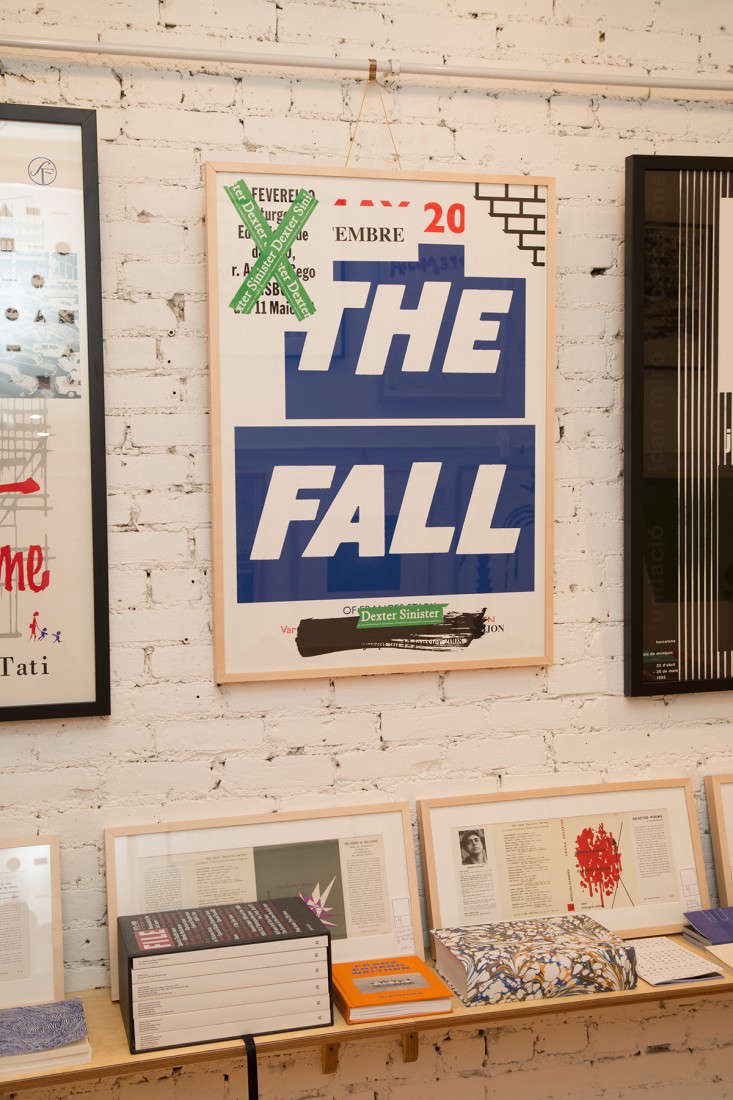 Above: Framed vintage posters.
Above: A framed vintage cover of Franz Kafka's Amerika.
Another favorite source for well-priced art? See our post on Playtype in Copenhagen.
(Visited 114 times, 1 visits today)