When we dropped in at Berkeley's Tail of the Yak recently (see Berkeley's Best Under-the-Radar Shop), we admired the mix of high style bohemia. In particular, we liked the shop's art pieces and tableware inspired by and imported from Central and South America.
Photography by Mimi Giboin for Remodelista.
Above: A goat made from sturdy paper-mâché by Berkeley-based artist Anandamayi Arnold.
Above: Tail of the Yak exclusively carries etched glassware from Mexico City (the glassware is made by a collective of artists with disabilities).
Above: Detail of the hand etched green glass; the glassware is only available in-store at this time.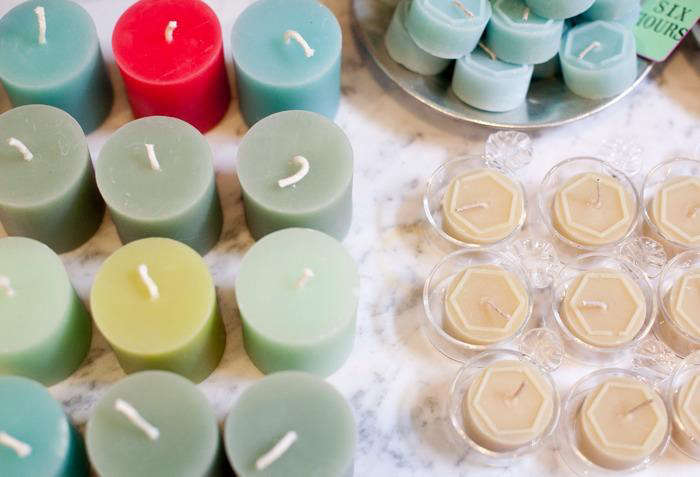 Above: Brightly colored (and pale) beeswax candles made by a young entrepreneur on the East Coast.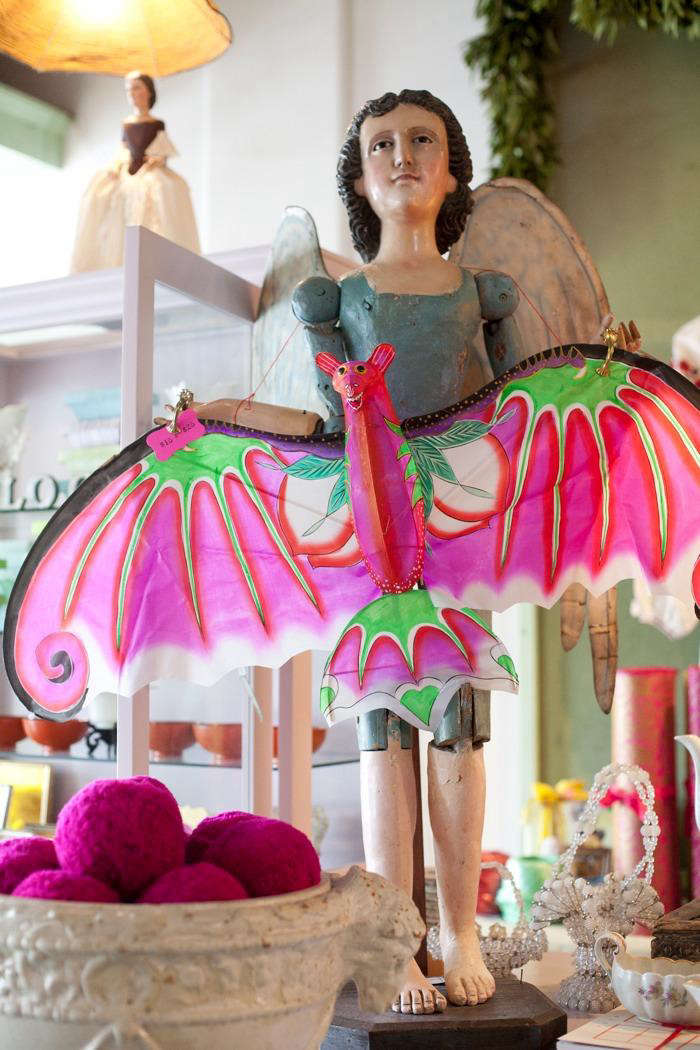 Above: A neon pink kite depicting a dragon and an urn filled with pompoms hand selected in Peru by Tail of the Yak owners.
Above: Stacks of multi-colored paper party streamers.
Above: A bright purple deadstock vintage garland.
Above: Metallic flowers and leaves are sold for $16 per bunch; contact Tail of the Yak for shipping.