Located in Normandy near the seaside city of Cabourg, famous both for its mild winters and for being the real-life inspiration for Marcel Proust's fictional Balbec resort, is a romantic garden created by French landscape designer Louis Benech.
Benech, whose later work has been informed by the time he spent as a member of the team hired to revitalize the Tuilieries Garden in Paris in the early 1990s, likes to create a formal structure–and then soften it with naturalistic plantings.
Photographs via Louis Benech.
Above: The way that plants grow naturally in the wild inspires Benech's garden designs. "The basis of my gardens is native plants, and then I add exotic things to the mixture to make a blend," he told an Architectural Digest interviewer recently.
Above: Benech, a lifelong plant lover who as a young man considered gardening a hobby, focused instead on international law in school. But after graduation he took a job as a nurseryman in Hampshire, England. His big break as a garden designer came in the 1990s when he was a member of the team hired to restore the Jardin des Tuileries.
Above: Benech has designed hundreds of gardens around the world, and has imbued each with a lyrical romanticism. "His approach, which combines French formality with a loose naturalism, serves as a good lesson for American gardeners, who tend to consider the two mutually exclusive," a New York Times reviewer wrote recently.
Above: A study in yellow: irises, climbing roses and lady's mantle.
Above: Tightly clipped formal hedges hold more naturalistic plantings at bay.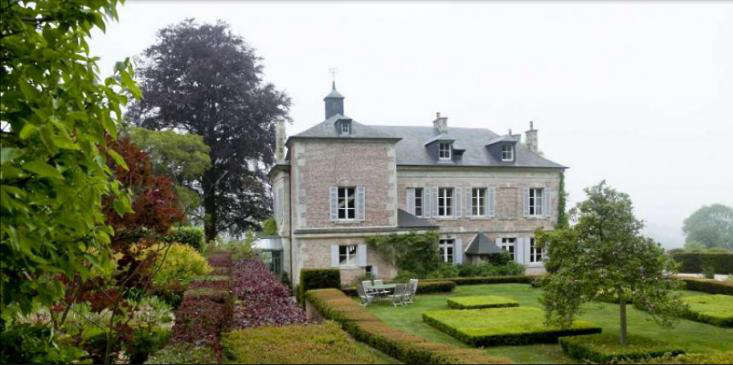 Above: For a look at more of Benech's modern romanticism, 'Of What Use is the Tuileries to Us?'
(Visited 144 times, 1 visits today)