Whenever we're looking for tabletop and entertaining ideas, we turn to the family of artists behind Le Marché St. George of Vancouver. Sisters Janaki and Klee Larsen, and Janaki's husband, Pascal Roy, jointly own the combination corner cafe and market, where, amid the refrigerator cases, they know how to throw a rustic-chic party. Over the years they've also started offering hard-to-source housewares that are a celebration of natural colors and materials. We were happy to discover that their shop has just launched online–and one of the attractions is their own work.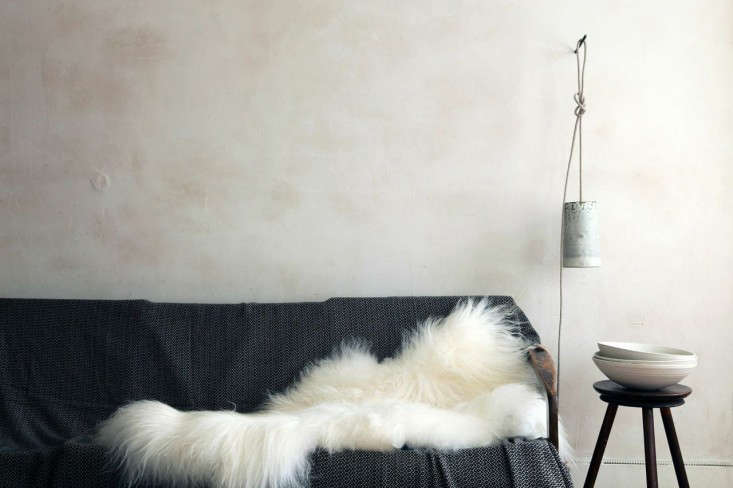 Above: A Large White Icelandic Sheepskin, $185 CAD ( $149 USD), on a sofa covered with a Diamond-Patterned Turkish Cotton Blanket, $125 CAD ( $100.80 USD). The ceramic light and Shallow Bowls are by Janaki; she and Pascal are in charge of the new online shop. N.B.: Much of her work is currently sold out, but more will be available soon.
Above: A Marché St. George signature table setting with White Ceramic Plates, $55 CAD ( $44.35 USD), Soup Bowls, and Tumblers, $25 CAD ($20.16 USD) each, all by Janaki.
Above: A Large Pitted White Serving Bowl, $225 CAD ($181.43 USD), and an Olive Wood Cheese Board, $165 CAD ($133 USD).
Above: One of the shop's bestsellers, the boxwood-handled, carbon-steel Pallares Solona Kitchen Knife, is made by the Pallares family of Solsona, Spain; $35 CAD ($28.22 USD).
Above: Blankets, throws, and hand-loomed wool pillows from the Textiles department.
Above: The shop also offers an Art section, which includes photographs by Klee Larsen (shown here) and paintings by Patricia Larsen, the sisters' mother.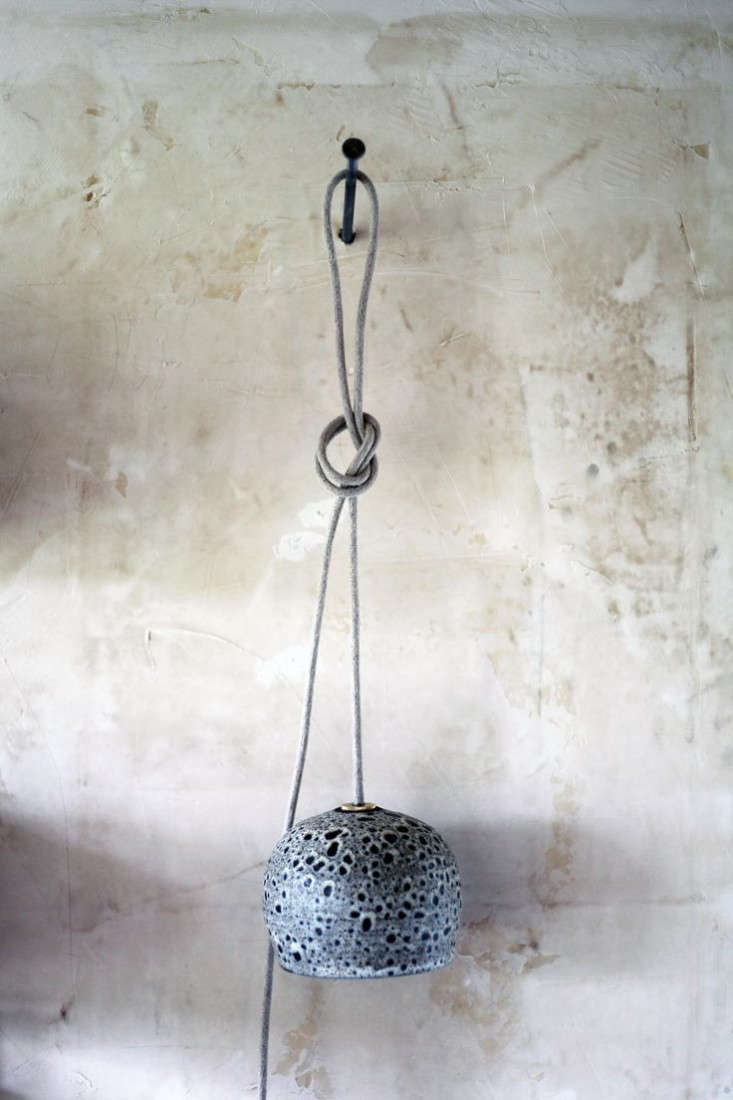 Above: A Ceramic Light by Janaki with a "black lava surface inspired by barnacles and coastal rock formations"; $350 CAD ($282.23 USD).
Above: The Double-Sided Linen Throw, $115 CAD ($92.73 USD), is black on one side and natural on the other. The shop ships worldwide; see the full collection at Le Marché St. George.
Visit the Marché St. George cafe/market in Shopper's Diary, and see more of Janaki's work in Soulful Ceramics.
We've been avidly following Le Marché St. George's Thanksgiving celebrations for the past few years:
(Visited 173 times, 1 visits today)