The only downside of visiting Paris? If you're like us, you forever find yourself longing to live there, preferably near a cafe where you can pop in for your daily fresh pain au chocolat. If you live in Vancouver, however, you can recreate the experience at Le Marché St. George, an authentic Parisian-style cafe and grocery with a distinctive rustic charm.
A family affair, Le Marché is owned and run by Pascal Roy, his wife Janaki Larsen, and her sister Klee Larsen. At the corner of Saint George St. and East 28th Ave, a door painted in chalkboard paint invites you into the space, housed in a 100-year-old building. The comestibles include locally cured meats, artisan cheeses, organic produce, and freshly baked breads and pastries. The store also stocks a small but choice selection of organic textiles, handmade cutting boards, and ceramics; for more information, go to Le Marché St. George.
Photography by Luis Valdizon.
Above: The front door, painted in chalkboard paint, announces shop hours.
Above: Freshly baked breads and pastries.
Above: The shop offers a diverse selection of dry goods and items for the home.
Above: Co-owner Janaki Larsen sells her own ceramics in the shop.
Above: Espresso drinks are served in vintage tea cups.
Above: Linens come from a small family-run linen mill in Eastern Europe.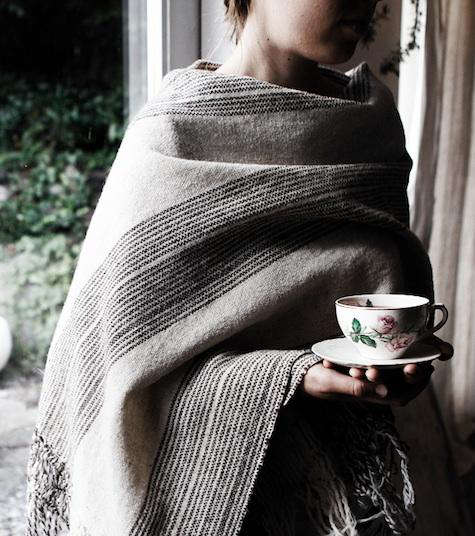 Above: Mexican wool throws work well as throws or scarves.
(Visited 398 times, 1 visits today)