Earlier this month, we featured the Sebastopol, California, home of winemaker Stephen Singer and his partner Michel Boynton, proprietors of Baker Lane Vineyards in the idyllic Sonoma County wine country north of San Francisco (see Winemaker Stephen Singer's Singular Estate for more).
Today we take a closer look inside the Singer-Boynton household. The living, dining, and kitchen all share an open floor plan, inspired by a Berkeley loft apartment that served as Singer's home nearly four decades ago. But for the avid cook and frequent host, "I wanted a kitchen that dominated the common space," said Singer. "I wanted the ability to cook and entertain in communion with the rest of the open room."
In the house he designed with architect Keith Anding and builder Simon Fairweather, the kitchen serves another, less obvious, purpose: Along with the garden and its outdoor dining patio, it functions as the Baker Lane Vineyards tasting room, by reservation, and is open to wine club members and guests during pickup parties held several times each year. That, said the architect, was a special challenge, "to integrate a private home into its working winery setting."
Photography by Daniel Dent for Remodelista.
One of the perks of butcher block countertops, said the architect, is that they can be refinished again and again to an "almost new" condition.
There is no shortage of electrical outlets in the kitchen, which are placed about every two feet along the countertop. "Not only are these convenient," said the architect, "but they are required by code."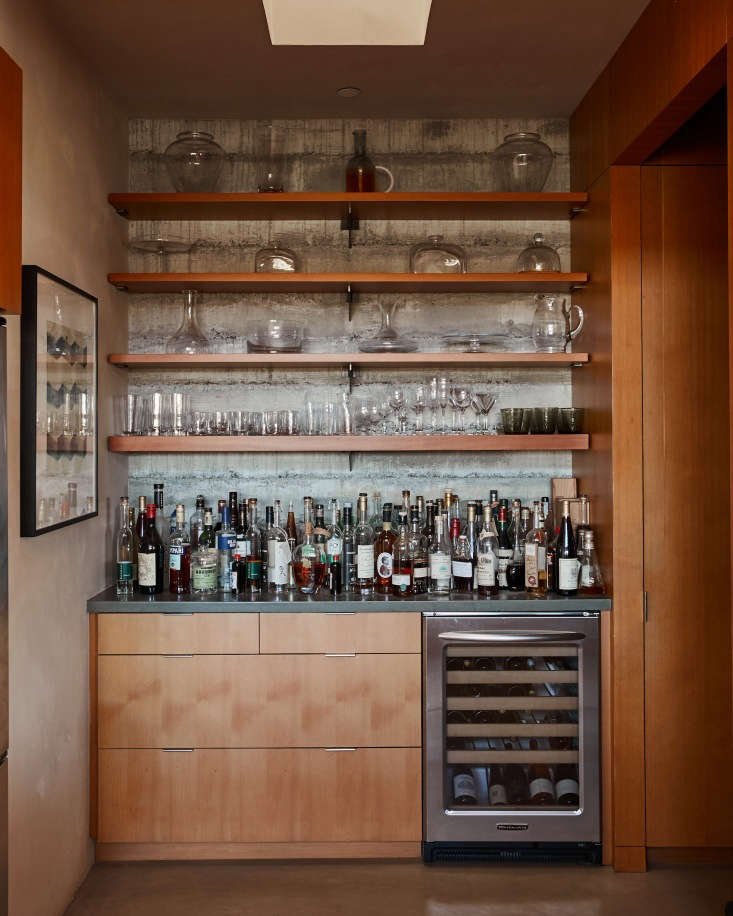 See the rest of the Baker Lane Estate on Remodelista and Gardenista, and browse other favorite kitchens in:
(Visited 214 times, 1 visits today)