Here's proof that a single detail can elevate a design from nice to newsworthy. The transformative feature came from a line in the clients' brief asking architects Studio AC of Toronto to see if they could find a place for a dog bed in their new kitchen. Given that space was at a premium, "it wasn't an insignificant request," note the architects (AC stands for Architecture and Collaboration).
The solution they came up with makes use of a central, multipurpose geometric volume and Ikea cabinets customized with CaesarStone and open shelving. A long counter divides the kitchen from the living area and Rusty's dog house masterfully fits underneath—out of the way but positioned front and center.
Photography by Sarjoun Faour, courtesy of Studio AC.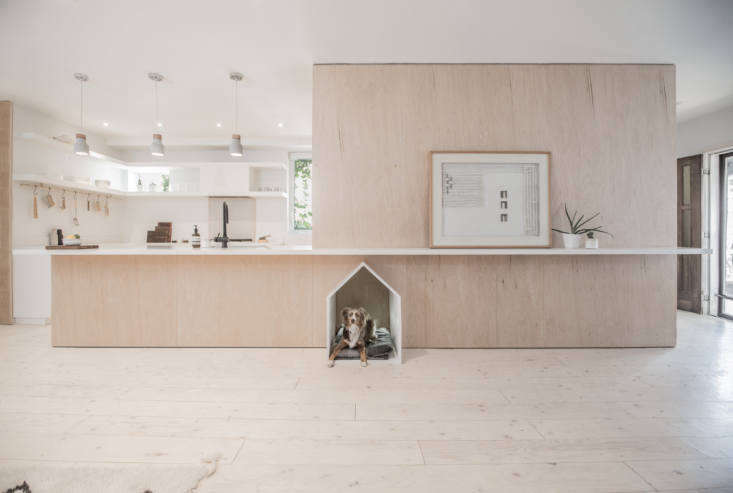 "The plywood volume is used to lengthen the relatively modest floor plan," explain the architects. "By stretching itself across the programs and extending the kitchen surface, the plywood volume creates a functional graphic that leads the eye across the space."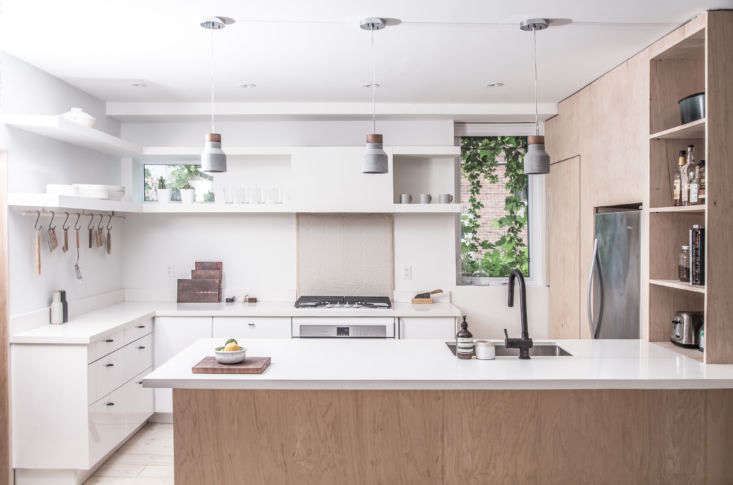 Floor Plan
Working on your own kitchen? Find more inspiration and intel in our Kitchen of the Week archive. Also take a look at:
(Visited 237 times, 1 visits today)