Dorothée Meilichzon is an inventive Paris designer who dares to explore the concept of jolie laide, or unconventional beauty. "I'm not a gray-beige person," she tells us. "I like layering colors, and finding—and setting—the limits of what is 'too much.'"
Trained as an industrial designer (who was an exchange student at RISD and received the Maison & Objet Designer of the Year Award in 2015), she runs her own firm, Chzon, specializing in hotels—and to date has four Paris locations under her belt, including the neo-Deco Hotel Bachaumont. Her newest, the Hotel Panache owned by upstart hotelier Adrien Gloaguen, presented her with the challenge of working in a corner building with almost no right angles.
Photography courtesy of Hotel Panache.
The structure's proportions led it to be compared to New York's 1902 Flatiron building and inspired Meilichzon to reference that era. And to deploy geometric shapes and patterns throughout, starting with the angular marble lobby counter trimmed in black and white. On the floor, mosaic tiling "shaped as open umbrellas" meets ebonized oak in a chevron pattern.
Of her pattern play, Meilichzon explained in a Maison & Objet video: "Prints enable me to give layers of personality to a place. It's a fun game to play: exploring the limits of vulgarity—it's a kind of risk-taking and a challenge that I find interesting."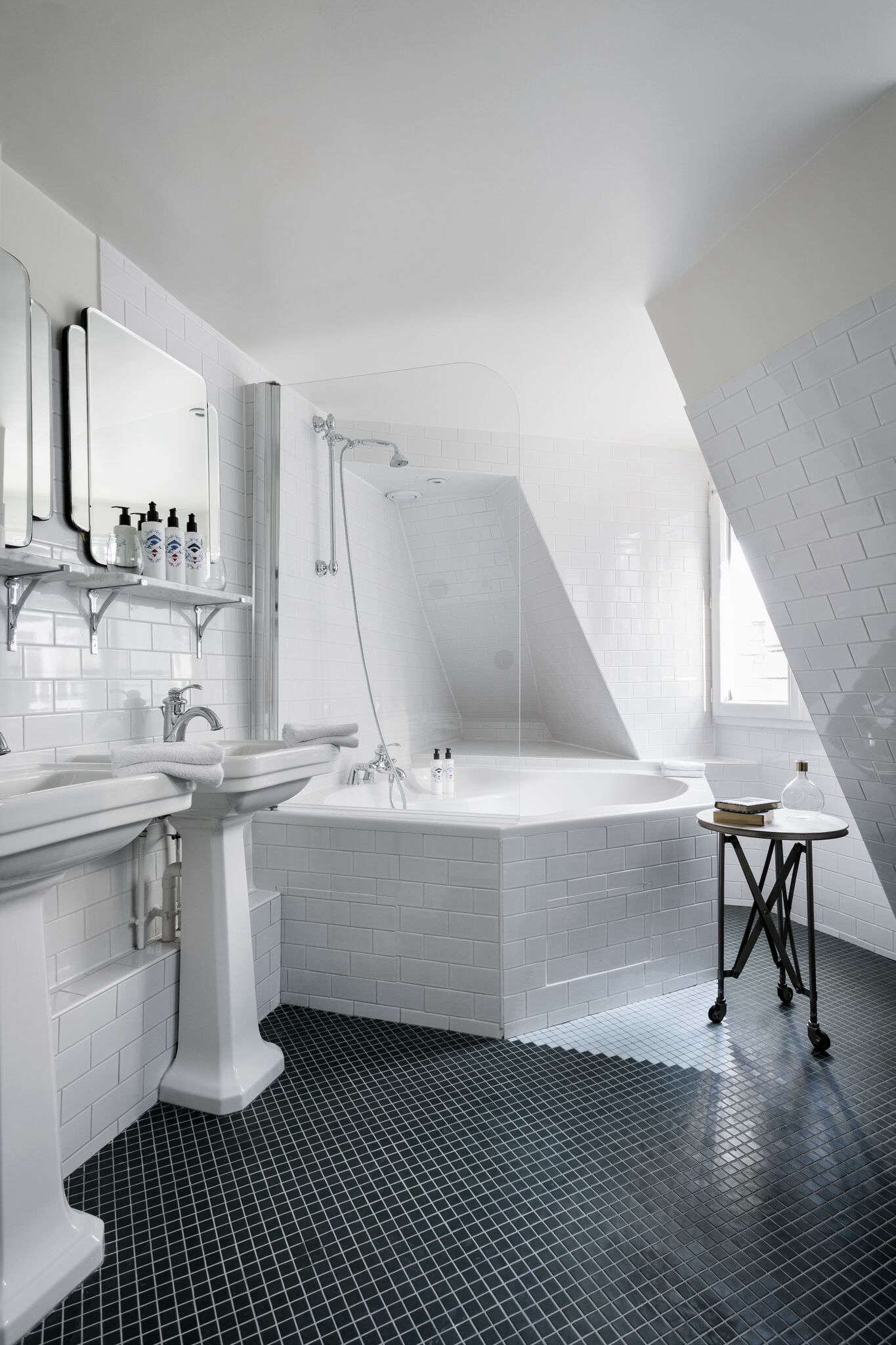 Planning a trip? Get ideas from our Design Travel guides.
Here are three more Paris hotels filled with inspired design ideas:
(Visited 180 times, 1 visits today)