Greydon House, a year-and-a-half-old hotel on Nantucket, has been steered clear of the shoals of nautical kitsch. The interiors are meant to conjure up the collections of generations of whaling captain owners, who hauled home boatloads of souvenirs from the tropics, the Silk Road and European harbors. New York– and Boston-based owners, Faros Properties, collaborated with Nantucket architecture firm Emeritus and New York designers Roman & Williams to tuck 18 varied rooms into an 1850s gabled building and a new mansard-roof wing with window boxes spilling flowers.
Photography courtesy of Greydon House.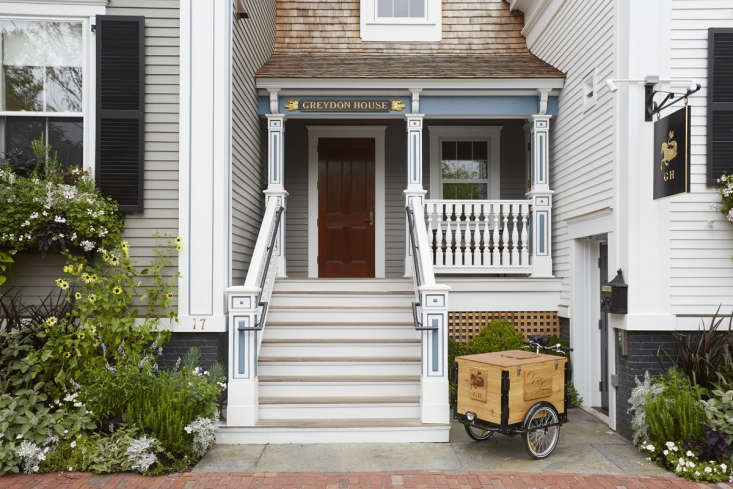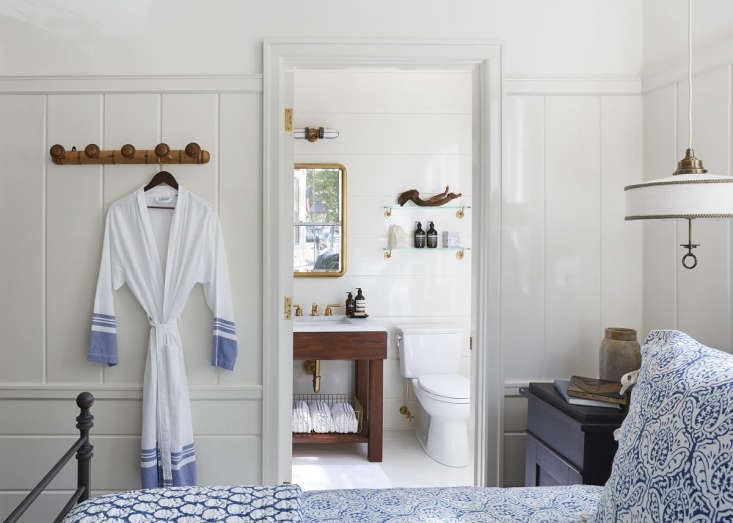 For more information, see Greydon House (and check out their restaurant too).
For more restored inns with vintage charm, see:
N.B.: This post is an update; the original story ran on June 8, 2017.
(Visited 637 times, 7 visits today)