At the top of my list to visit this summer was Folklore in London. It did not disappoint: the Islington-based store proved to be a refreshing take on handmade, recycled, and environmentally friendly design.
Husband and wife team Danielle and Rob Reid has made a point of sourcing authentic, enduring goods, and tend to showcase work that is relatively undiscovered. I particularly liked Naomi Paul's crocheted lampshades and Mark O'Brien's cardboard shoes and tools—the latter are for display purposes only, but they've proved so popular the couple is thinking of selling them. These works along with custom collaborations with designers make the place seem more like a collective of like-minded friends than a shop. For more information, visit Folklore.
Above: Danielle Reid oversaw the interiors and chose a Farrow and Ball Strong White to paint the interior. (For white paint aficionados, this is a great color to add to the list).
Above: Reid collaborated with Copenhagen designer Soren Rose to create this custom Verona Dining Table for, £3,800 available only through Folklore. The recycled wood from an Italian marble factory is fitted with Corian inserts in three colors. The pendant lamp is made from discarded boxes; £255.
Above: Black Tunisian pottery, a cotton cord bowl, ceramics, and a jelly desk lamp on display.
Above: UK textile designer Naomi Paul's Gluck Lighting is hand-crocheted from remnants of yarn sourced from the couture industry; £399.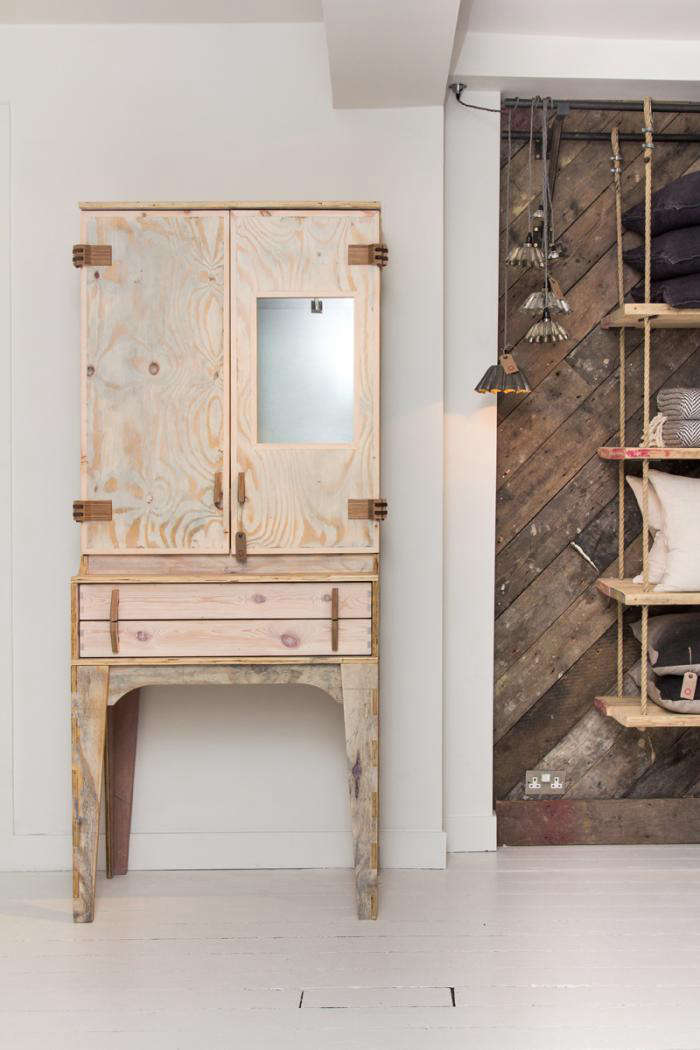 Above: Reid collaborated with Peckham-based design studio Hendzel + Hunt to create this custom Cabinet.; £2,950.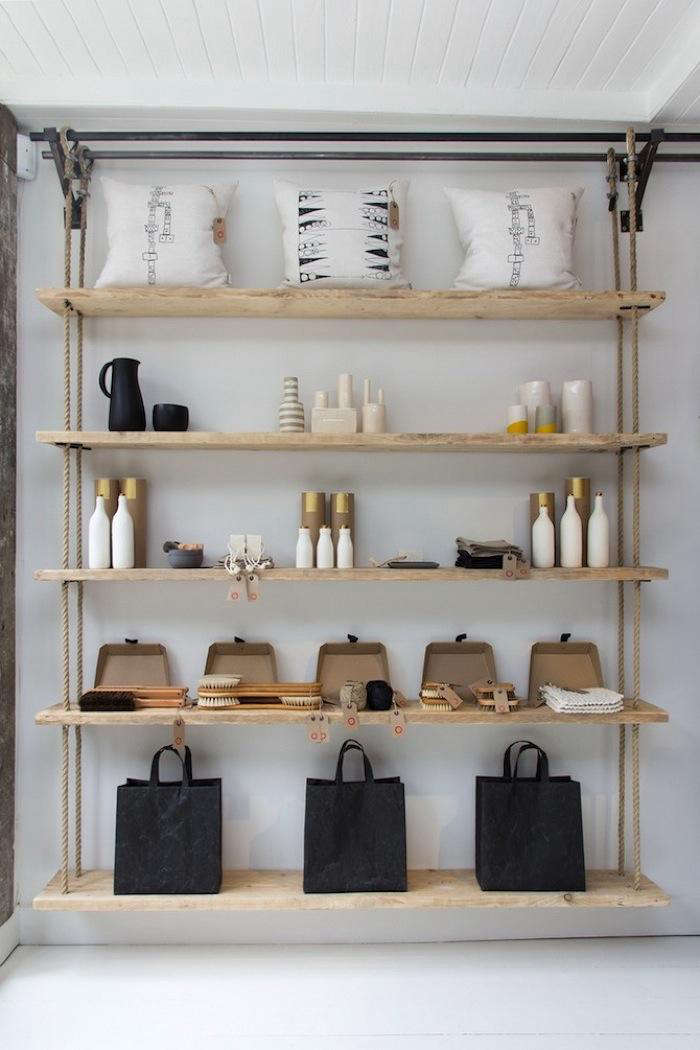 Above: Danielle designed the custom shelving made from sanded scaffolding boards and rope.
Above: Mark O'Brien's cardboard tools.
Above: A Pulp Pendant made from recycled newspapers with red cord for £390 hangs above goods displayed on an architect plan chest painted black.
N.B.: Get inspired with 718 images of Store Interiors in our Gallery of rooms and spaces.
(Visited 9 times, 1 visits today)