Jin Angdoo Lee and Mathieu Julien, freelance illustrators and artists who operate under the name Amateurs, describe themselves as "a happy couple based in Paris. We are lovers of new discoveries and endless artistic possibilities."
Their wall-hanging Flag for Every Family project is "based on the idea that every home is a micro nation with its inhabitants as its ruler. Therefore, every house needs an emblem." The wall hangings measure approximately 150 by 100 centimeters (59 by 39 inches) and are made from hand-dyed, bleached, and natural cotton pieces; they are €800 each.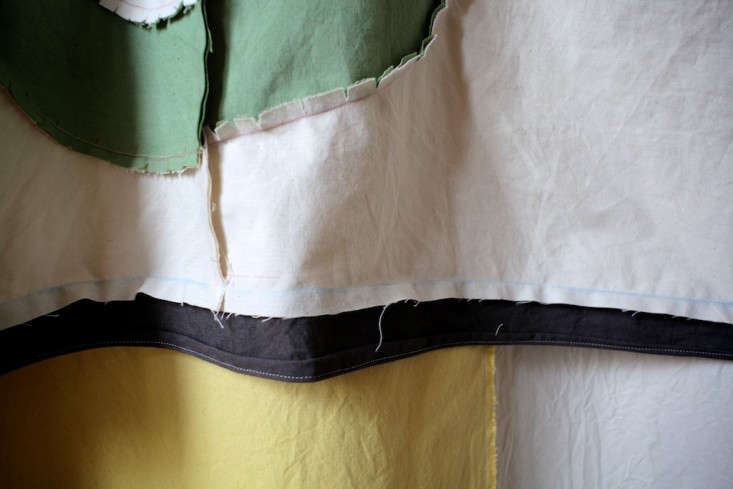 Follow Angdoo on Instagram. For vintage flags put to use as curtains, see our post on Guideboat Co. in Mill Valley, California. Go to Wall Decor for more ideas.
(Visited 8 times, 1 visits today)