When Brazilian architect and designer Felipe Hess renovated a 4,800-square-foot apartment for a young art collector, he let the client's antique Brazilian furniture and artwork dictate the space. The apartment, located on Avenida Paulista in São Paulo, Brazil, was originally sectioned off into a series of small rooms. Hess converted it into just two rooms: a living area encompassing a kitchen and dining room and a 1,100-square-foot bedroom. "The idea was to make the architecture disappear by creating a neat and clean backdrop to house the vast art collection, which is in constant transformation," says Hess. Here's a look at the renovation.
Photography by Ruy Teixeira, courtesy of Felipe Hess.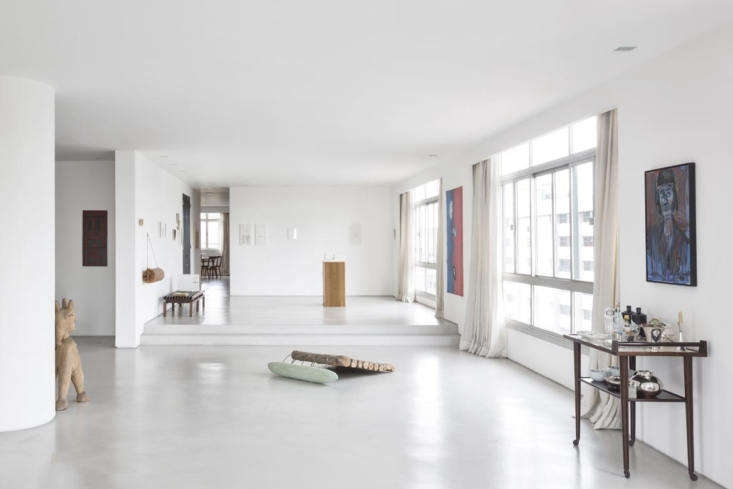 For more modern spaces in tropical places, see our posts:
You need to login or register to view and manage your bookmarks.