Lately we've been noticing marble slabs in kitchens we admire, and Alexa and I are feeling the need to invest. Why? Apart from being a great surface for rolling out dough, the slabs provide spiffy coverage for less than glamorous counter tops.
We've just put in a call to our local SF salvage spot, Building REsources, in search of marble leftovers, but we've also discovered a great slab at Sur La Table. See details below.
Above: A mixture of rhubarb and rosewater syrup on a marble slab in Heidi Swanson's kitchen via 101 Cookbooks.
Above: In this Sonoma Farmhouse, a slab of marble on the zinc counters provides a place for food prep while protecting the zinc surfaces.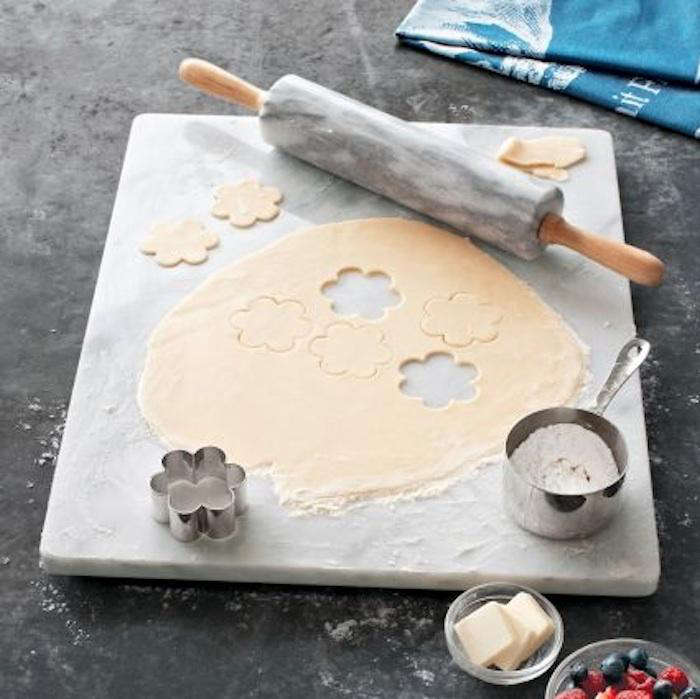 Above: White Marble Pastry Board; $39.95 from Sur La Table.
Finally, get more ideas on how to evaluate and choose your kitchen countertop in our Remodeling 101 Guide: Kitchen Countertops.
(Visited 3 times, 1 visits today)