Beauty in small moments: That's what we titled our story last summer on how to set a simple summer picnic, with insight from NYC- and Mallorca-based Daniela Jacobs, the designer and ceramicist behind ARC Objects. Daniela's work—like her cream-colored ceramic plates in thoughtful crescent shapes and curves, full circles and half-moons—are inspired, she told us, by savoring everyday moments.
This attention to small pleasures is evident, too, in Daniela's home in Mallorca, with balconies and windows open to the summer, simply made beds draped with netting, a tiled kitchen, a small garden.
"My family's connection to Mallorca started with my mom," Daniela says. "When she was 19, in the late '60s, she came to the island for a study abroad course and immediately developed a deep love for and fascination with the culture and the landscape. Post graduation, she lived here for several years, and on their first trip to visit her, my grandparents fell in love with this incredible island too and rather spontaneously bought this house." As in her childhood, she splits her time between New York and Mallorca.
Of the house's history, she says: "In the late 19th century, many Mallorquins sought work opportunities in France. Our house is evidence of the Modernist trend brought back by those who returned. There is a marble spiral staircase that starts in the basement and leads up to the top floor and wild original tiles that are unique in almost every room. I've always been curious about the hints that the house has left behind, like the two wells—which we now use to water the garden and fill the pool."
Inside, the elegant, maximalist details mix with Daniela's quiet, minimalist sensibility. Join us for a tour.
Photography courtesy of Daniela Jacobs.
Above: The old well (at left) and a glimpse of Daniela's studio (at right).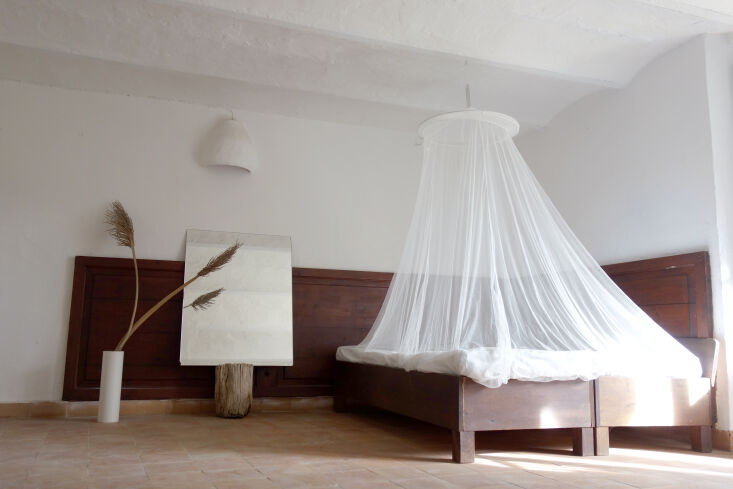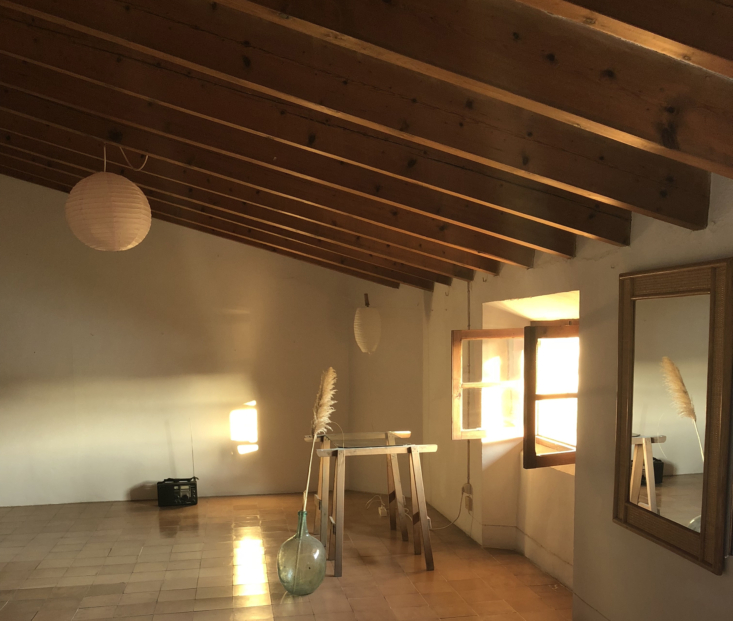 For more in Mallorca, see:
(Visited 665 times, 215 visits today)