Wallpaper may be more of a commitment than paint, but it's also more impactful. For those wanting to make a room feel more homey—and, yes, #cottagecore, #cozycore, #grandmacore, and #coastalgrandmother—an overall leafy or geometric pattern is a good way to go. We ourselves are currently immersed in the vast design library of Boråstapeter, Sweden's oldest wallpaper brand, in business since 1905.
Located in Borås in southwestern Sweden, Boråstapeter follows environmental best practices—the paper comes from responsibly managed forests, its dyes are water based, rolls get shipped in recyclable packaging, and the facilities are powered entirely by renewable energy, plus the company runs its own water-treatment plant. Its wide-ranging patterns from past and present all seem to telegraph summer in Scandinavia.  The line is newly being distributed across North America exclusively by F. Schumacher. Here's a look at eight favorite Boråstapeter botanical patterns and their applications all over the house.
Photography by Boråstapeter, courtesy of F. Schumacher.
Boråstapeter's wallpaper is made using a range of techniques, from collagraph to digital printing, all outlined here.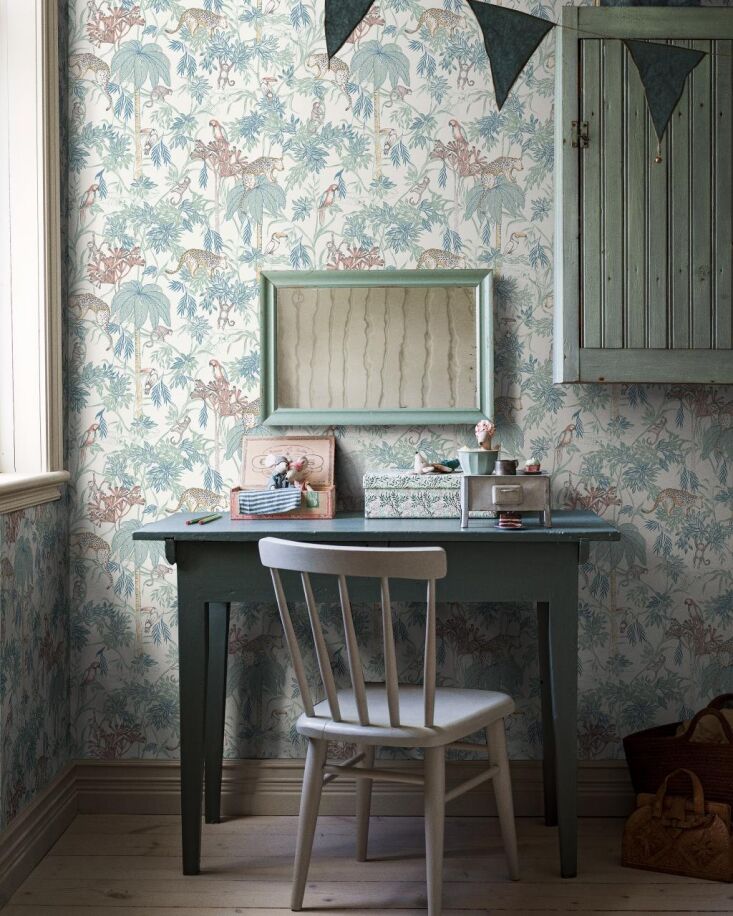 Boråstapeter's designs are available internationally, including to the trade from F. Schumacher, and directly to consumers at, among others, Wallpaperdirect.com and Chairish. Go to the Boråstapeter store locator to find a vendor near you.
More favorite wallpaper and wallpaper tips:
(Visited 402 times, 1 visits today)