We're always restlessly scouring our favorite sources and haunts for inspiration, here's what we have on our radar this week.
Margot is coveting new linen bedding from one of our favorite sources of design inspiration, Father Rabbit in New Zealand. She adds: "I guess the feeling is mutual: Note the Remodelista book in the background."
Above: Over on Gardenista, Michelle and team have been rethinking unfashionable flowers; see Sophia Moreno-Bunge's take on zinnias, the ultimate farm stand flower.
Above: We're perpetually in search of cozy fall getaways. Francesca's long-weekend tip: "October 7-9 is Field + Supply, a modern makers craft fair in Stone Ridge, NY. There are still rooms available at Audrey's Farmhouse in Wallkill (and you can bring the dog). I'd like to stay in the Charcoal Room."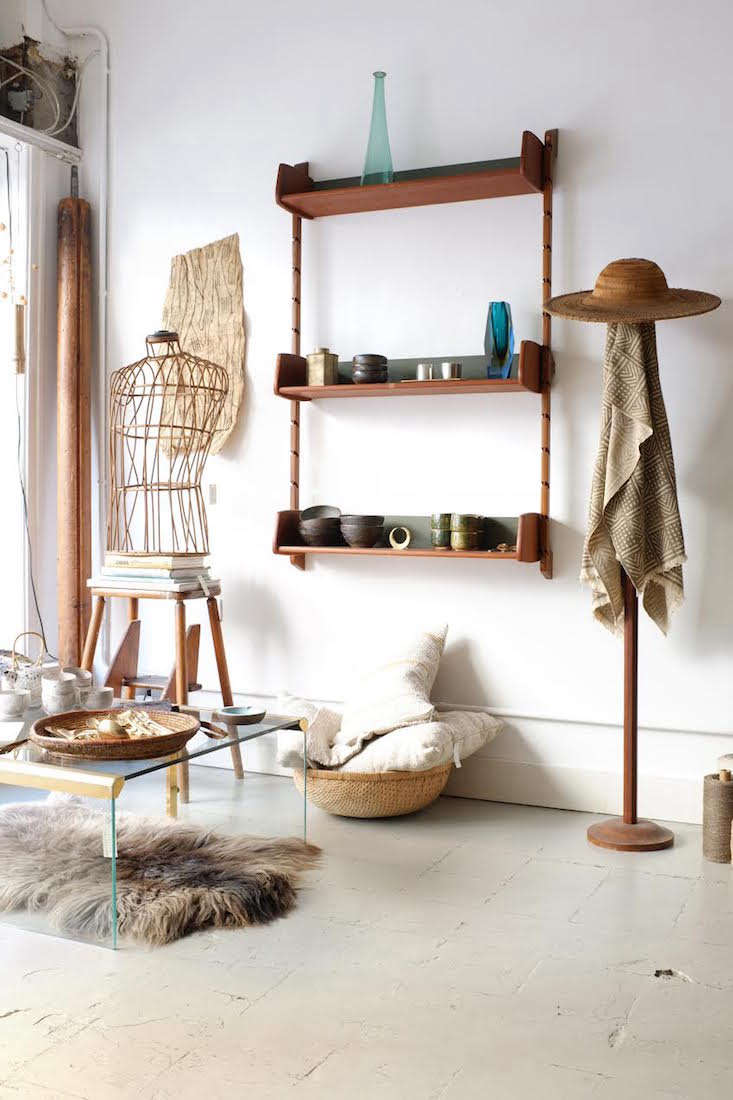 Above: Spotted by Alexa on Instagram: "A favorite Antwerp shop, Atelier Solarshop, redesigned the shop's interiors with new wood objects from Zagarella and weavings by Senegalese designer Lamine Diouf. It's on the must-see list for our next Antwerp trip."
Above: This past week, photographer Martyn Thompson debuted his Rock Pool jacquard fabric collection "celebrating the unknowable sea" at the London Design Festival (available in the US via Future Perfect).
Above: We dropped in on the New York launch party for textile designer Rebecca Atwood's new book, Living with Pattern. The book is full of ideas for even the most pattern-shy—like Annie, who is starting with Atwood's idea to layer a bed with subtly-textured all-white linens.
Part cri de coeur, part manifesto––an LA architect makes his case.
Our Latest Instagram Obsession
Above: Copenhagen- and New York-based Oliver Gustav Studio (@studioolivergustav). Justine loves the "modern, Vermeer-esque interiors."
For more Remodelista, explore our latest issue:
(Visited 5 times, 1 visits today)