Previously we've admired The Addresses, a trio of minimalist guesthouses on the coast of Portugal, the work of a pair of friends (a wine connoisseur and an art director) and designed by architects. At the time we first posted on the lodgings, the third guesthouse, Casa Três, was in progress; now that it's complete and ready for bookings, we're taking a closer (virtual) look.
Join us:
Photography via The Addresses.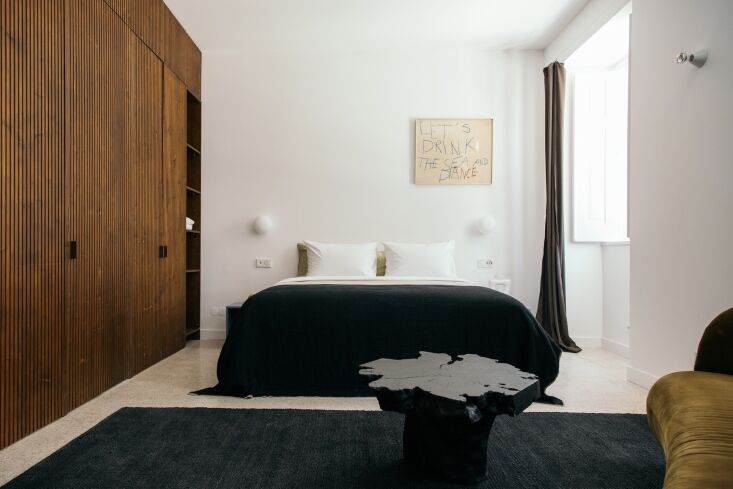 For more on the properties, see One, Two, Three Minimalist Guesthouses on the Coast of Portugal (Pools Included).
(Visited 49 times, 1 visits today)