Have you noticed how mood-elevating a great dustpan can be? Here at Remodelista we're eternally on the hunt for the best versions of everyday essentials. "Who has the interest—and stamina—to spend months tracking down the world's best light-switch covers?" we wrote in our first book. "We do."
Over the years, we've discovered a few standout sources, such as Labour & Wait in London and Everyday Needs in Auckland—yes, we're willing to travel (or to admire from afar). Our latest favorite find? Casa González & González in Madrid (with thanks to @the_shopkeepers for tipping us off).
Set in a tiny two-room storefront in the city's boutique-filled Salesas district, the emporium is devoted to the useful and the well-made. It's owned by childhood friends Maria Rosa Amor González, who previously worked in the art world, and Javier Carrasco González, the in-house interior designer. "We search the world for timeless, functional products with a story," they say, noting that most of their wares come from family-owned manufacturers who use natural materials. Looking for plastic-free household tools pretty enough to put on display? Come browse.
Photography courtesy of Casa González & González (@gonzalezygonzalezstore).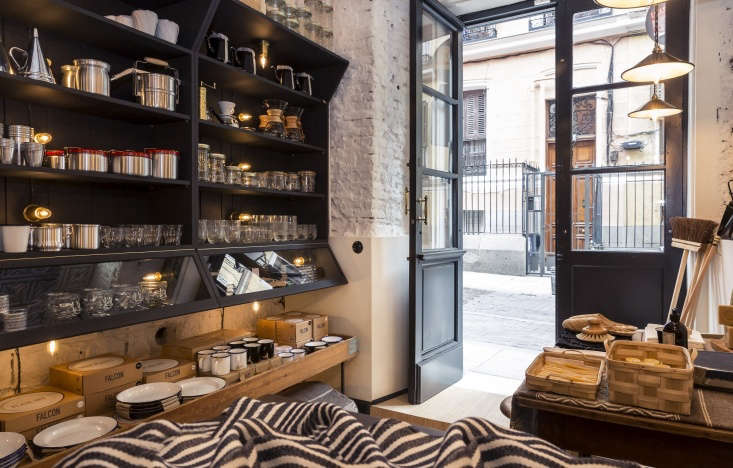 The custom graphite and other paint colors are from MC Pinturas.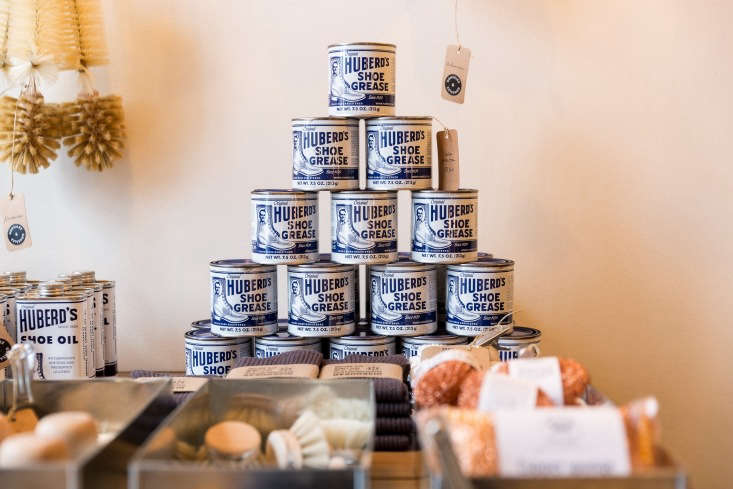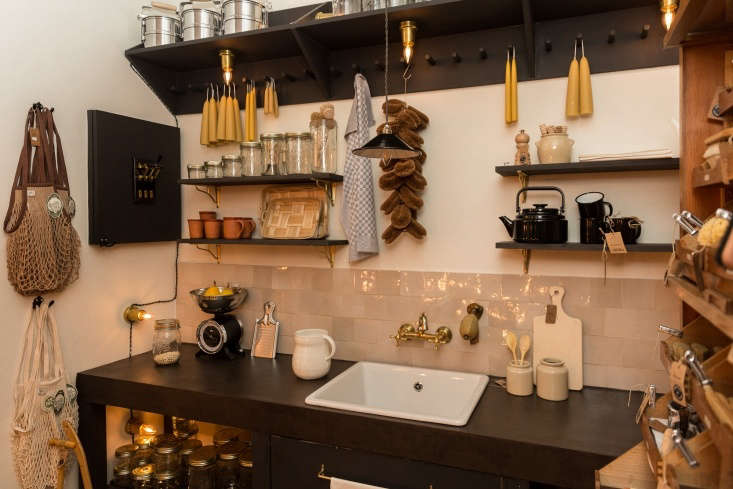 The enamel pendant lamps are vintage.
González & González is located at 68 Calle Pelayo. To see more interiors designed by Javier, go to A Rustic-Luxe Mountain Rental in Spain's Sierra de Gredos.
Three more spots to know about for household staples:
N.B.: This post is an update; the original story ran on February 21, 2018.
(Visited 613 times, 1 visits today)