We've been admiring New Zealand-based stylist and designer Katie Lockhart via her online shop, Everyday Needs and her art direction for hotels like The Oyster Inn.  Lockhart has played a key role in putting Auckland on the design map, and her newly opened storefront is just another reason to get down there.
It was Lockhart's styling background that led her to open Everyday Needs, out of a need for, well, everyday objects, those time-tested household goods that are "well-designed, well-made, and that I hope our customers will have in their lives for many years," she says. We love the idea of getting a non-virtual look at Lockhart's curation in her new store in Ponsonby, Auckland. For more information, visit Everyday Needs.
Photographs by Neeve Woodward for Everyday Needs.
Above: In the window: a one-of-a-kind vintage Afghan Cushion ($225 NZD) woven by the Taimani tribe and sourced by Lockhart during her travel, a row of Russel Wright American Modern Pitchers ($144 NZD), and the Margaret Howell edition of the Anglepoise Type 75 Mini Desk Lamp ($315 NZD)
Above: Lockhart sources some of her best finds from small Japanese companies, including Kaikado whose Tea Caddy and quick-to-boil Copper Kettle are among the Japanese wares shown here.
Above: Reaching for a Lambswool Blanket by Forestry Home in a design inspired by the beaches on the East Coast of New Zealand; $225 NZD.
Above: Hard-to-find accessories and offbeat vintage pieces are mixed among crowd pleasers like Kaico's enamelware.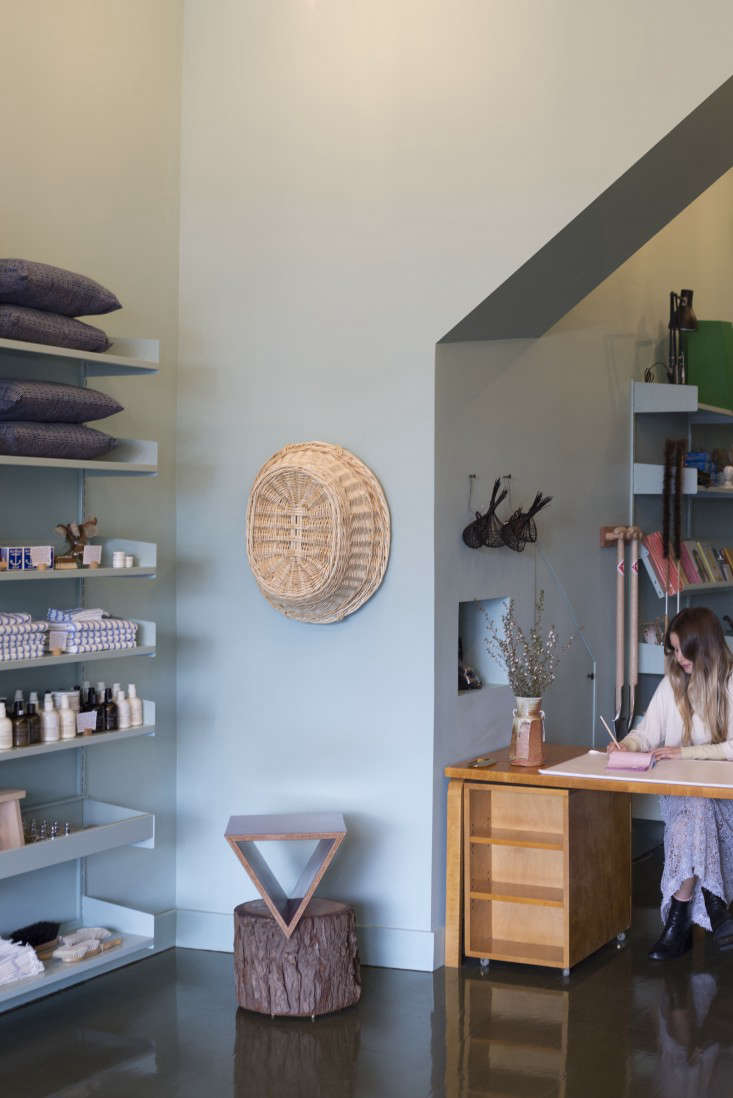 Above: Hanging baskets and a Martino Gamper Cedar Wedge table made from reclaimed wood, formica, fiberboard, and wood edging.
Above: Takashi Endo Mugs ($67 NZD) and earthenware Cocel Rice Cookers from the Mie Pefecture in Japan ($165 NZD).
For more on Everyday Needs, see our posts on the online store and its Martino Gamper furniture. Traveling to the region? See our other essential stops in our New Zealand City Guides.
Location of Everyday Needs in Ponsonby:
(Visited 327 times, 1 visits today)