When Margot first reported on Brücke 49—a pension in a 1902 guest house in the mountain town of Vals, Switzerland—it was way back in 2013, fully a decade ago. But it's the kind of post that's lasted: We've looked to the hotel's interiors ever since for the epitome of alpine style. (See the original story for yourself here: A Swiss Chalet Reborn (with Rooms to Rent).)
Now, Ruth Kramer, the designer behind Brücke 49 (as well as some of our favorite design-forward retreats in Scotland) has fully renovated the pension and added a new kind of lodging to the property: The Herberge, with "semi-serviced" apartments for longer sojourns.
Join us for a look at the three Herberge flats, all "sanctuaries for design-lovers."
The Studio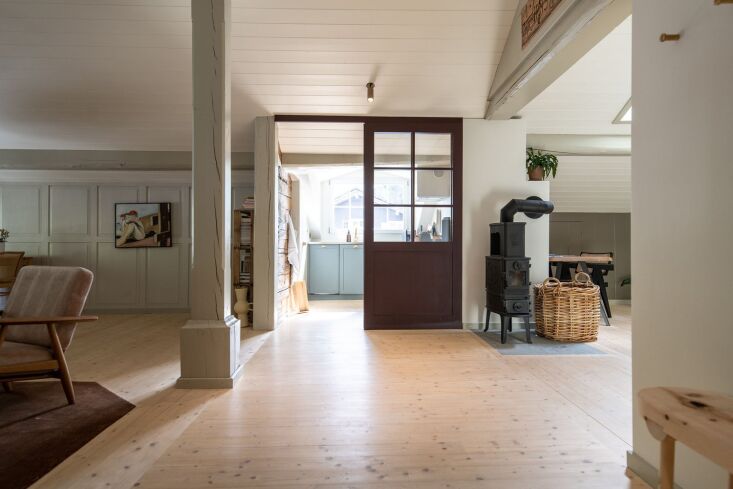 The Stuba
The Chammera
For more on the lodgings (as well as the recently revamped pension), head to Brücke 49.
And for more Swiss escapes, see:
(Visited 210 times, 4 visits today)