We're unabashed followers of Danish chef Rene Redzepi (for proof, see Chef's Own Kitchen, Secrets to a Well-Ordered Home, and Agern Restaurant).
Now we're enthusing about Restaurant Barr, opened last June in the former 18th-century warehouse home of the original Noma. (That restaurant closed a year ago before operating as a pop-up in Tulum, Mexico, then reincarnating in a new "urban farm" space in Copenhagen less than a mile from the original site.) Barr was founded by chef and restaurateur Thorsten Schmidt, a longtime friend of Redzepi (who is also a partner in the restaurant). Schmidt spent most of his career running the fine-dining Malling & Schmidt restaurant in Aarhus, Denmark, but found himself yearning for simple food made with the same local, high-quality ingredients for which he and Redzepi are both known. The product is Barr ("barley" in Old Norse), which serves the "unpretentious but inviting" North Sea regional food the German-born, Danish Schmidt remembers from childhood. Let's take a look at the interiors—they're reminiscent of Noma, but with an easygoing, modern touch.
Photography by Line Klein, courtesy of Barr.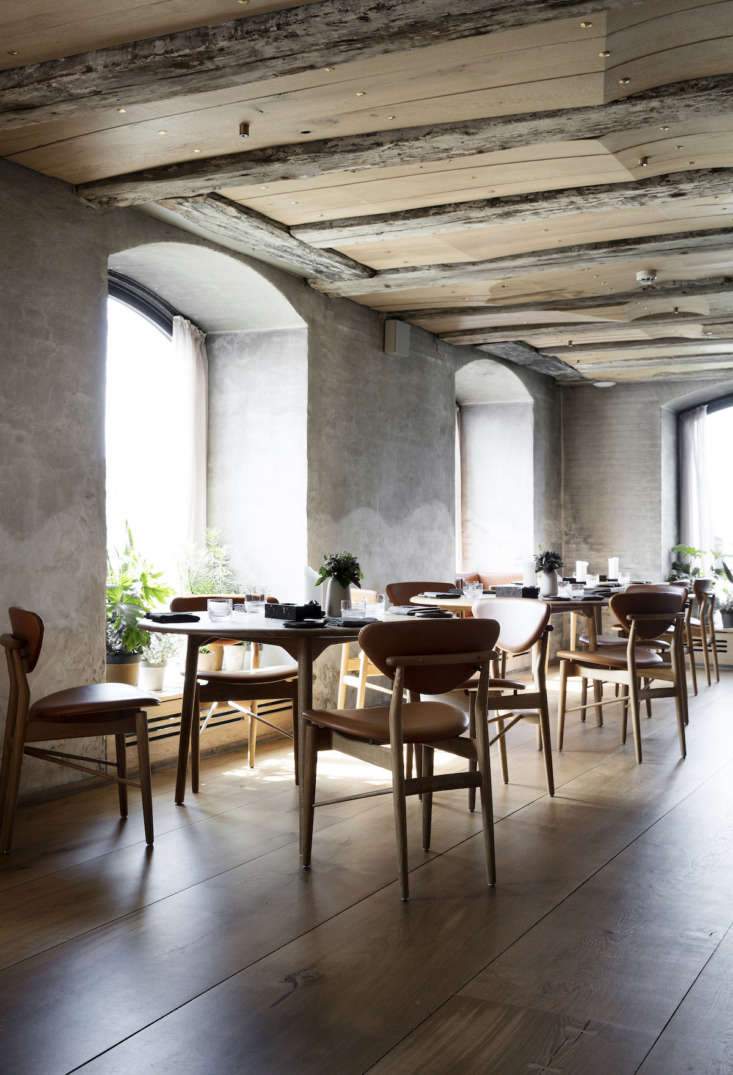 For more in Copenhagen across our sites, see:
(Visited 45 times, 1 visits today)