These days, having extra spaces to escape to is a plus, if not a must. Even better if you can transform the garage, garden shed, or basement into a workout space, a home office, or just a place to relax.  
Maybe you're looking to expand your living space and turn your unfinished basement into a usable space you'll actually want to spend time in. Perhaps you've moved into a house with an unfortunate basement—or are trying to sell your own place with an unsightly cellar of its own. Either way, you may be surprised to learn you don't need to undergo a full basement remodel. A simple swap—transforming dated, yellowing, old ceilings into something polished, clean, and bright—can go a long way.
Armstrong Ceilings offers simple options to upgrade your existing sub-par basement ceiling, and while we've previously featured their Woodhaven wood-look planks (see the post here), today we're profiling their drop-ceiling panel options that can transform a basement ceiling in a weekend—all while still allowing access to pipes, ductwork, and wiring. (Have a completely unfinished ceiling in the cellar? You can also install a drop ceiling yourself using Armstrong Ceilings' Quickhang Installation Kits.)
Take a look at a few newly functional, good-looking basements—no dated ceilings in sight.
After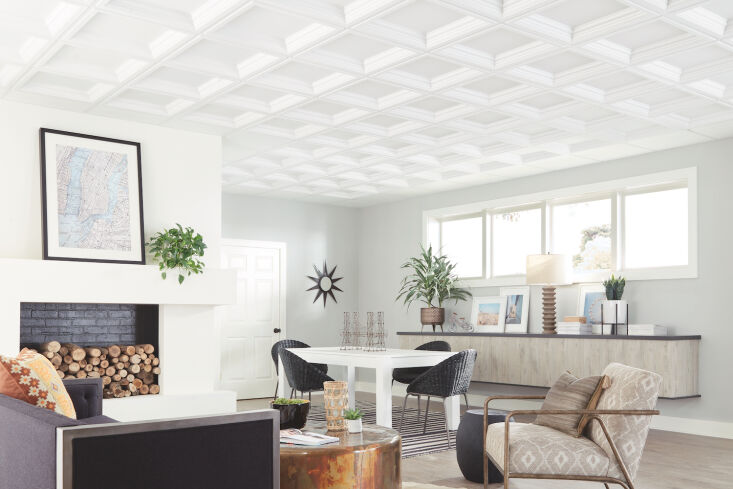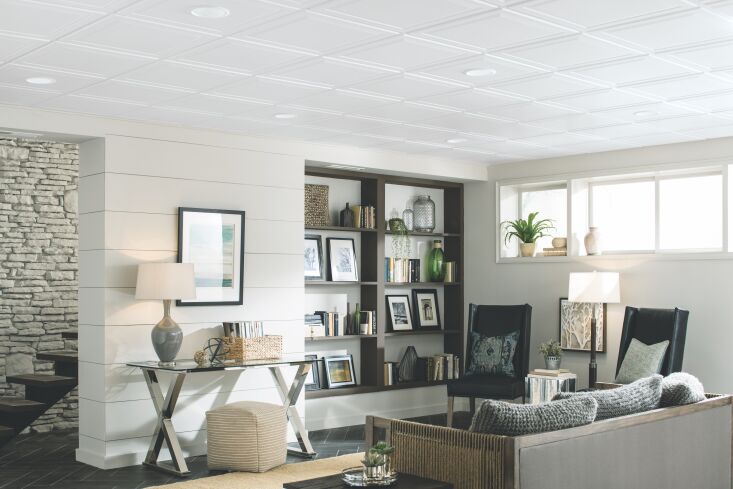 Before
For more simple solutions from Armstrong Ceilings, take a look at:
You need to login or register to view and manage your bookmarks.