Random mirrors, hung in groups, reflect and refract light, adding sparkle to dim rooms.
Above: A living room from the portfolio of Catherine Gratwicke.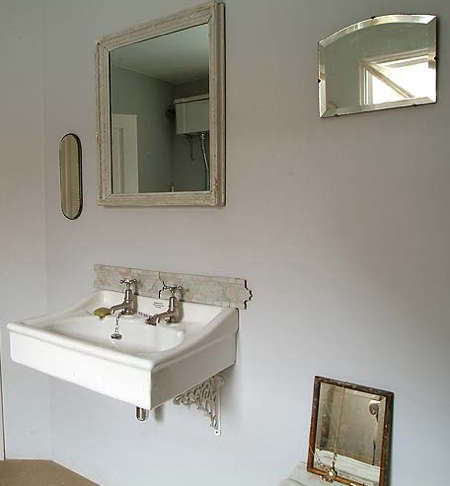 Above: A bath in London, via Light Locations.
Above: An interior photographed by London-based Annabel Elston.
Above: A collection of mirrors animates a small kitchen.
Above: Vintage wood mirrors in antique dealer Angus Wilkie's Hamptons bedroom, via Martha Stewart.
Above: A collection of wood framed mirrors.
Finally, get more ideas on how to evaluate and choose the various accessories for your bathroom in our Remodeling 101 Guide: Bath Accessories.
(Visited 107 times, 1 visits today)