The advantages to wall-mounted, modular shelving systems are myriad: They can be engineered to fit any space, and unlike built-ins, they can be disassembled and reinstalled if you relocate. Here's a roundup of our finds.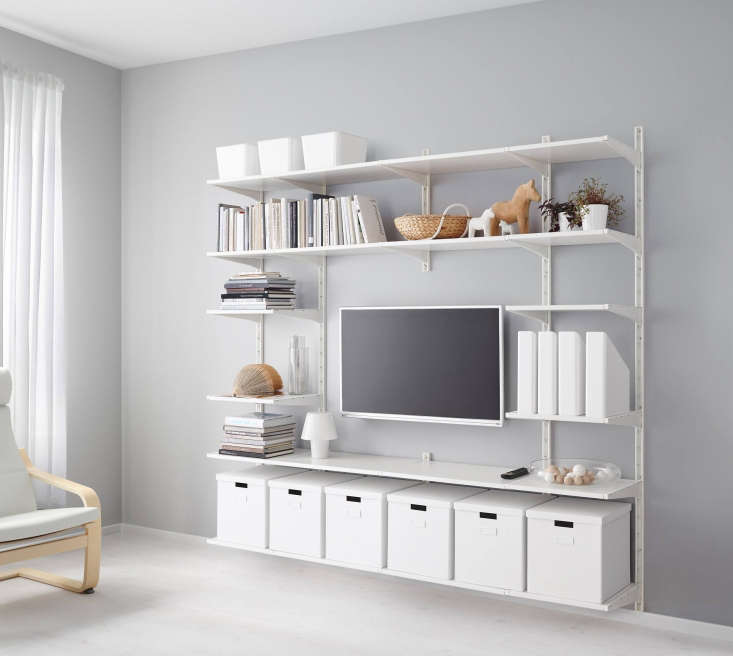 See more storage ideas in our posts:
N.B.: This post is an update; the original story ran on May 19, 2010.