I first discovered Neisha Crosland's work via her fabrics and wallpapers (I framed several of her wallpaper samples in inexpensive Ikea frames for instant art, but that's another story). Now I'm admiring (and coveting) her line of handmade matte glazed tiles, available in a range of delicate geometric patterns.
Known for her oversized graphics and symmetrical geometric motifs, the Royal College of Art-trained textile designer finds inspiration in nature; for ordering information, go to Neisha Crosland.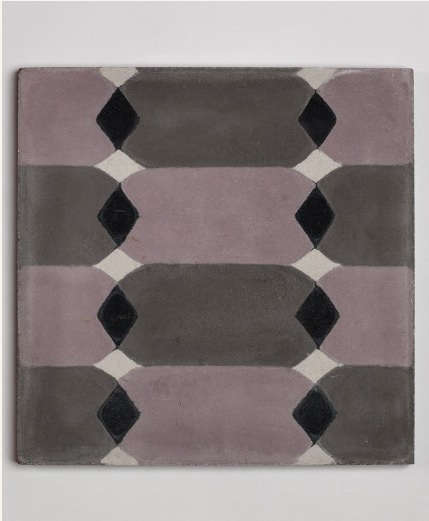 Above: The Florentine Domino Tiles in Parma Violet.
Above: The Haveli Boomerang Tile in Black on Cream.
Above: The Haveli Lattice Dot Tiles in Wax on Blue.
Above: The cement Florentine Molly Tiles in Granite.
Want to see more of Crosland's work? Go to Paris in London: Neisha Crosland's garden oasis.