Allison Samuels, founder of Two Tree Studios woodworking and furniture atelier in East Williamsburg, Brooklyn, majored in fiber arts before finding her calling in wood. After art school, she traveled up and down the East Coast and in her wanders decided that cabinetry and wood carving would be her future. She returned to New York, where she grew up "surrounded by lush forests and rock-filled rivers," which later inspired her to create "simple, nature-based design, with a strong interest in preserving natural resources," she says.
Two Tree makes wood cutting boards, kitchen utensils, and shelving, plus experimental and custom cabinetry and furniture. We're fond of her small objects, which are carved and sanded by hand and finished with eco-friendly, food-safe waxes and oils (bonus points: Two Tree's cutting boards and utensils are stocked, so they'll ship within two to four business days).
Photography courtesy of Two Tree Studios.
Two Tree has made a commitment to environmental sustainability, which includes "continual research to source the most earth-friendly materials possible."
To keep the wood in top condition, Two Tree recommends storing your cutting board with airflow on all sides (standing up on the countertop or hanging from the hole provided).
In the
FAQ
section of the company's website, Two Tree poses the question: "Will my board look just like the picture?" The answer: "Nope, it won't! That's the beauty of working with a natural material." Each piece of lumber has its own color and grain pattern, and the hand-carving process ensures that each product is unique.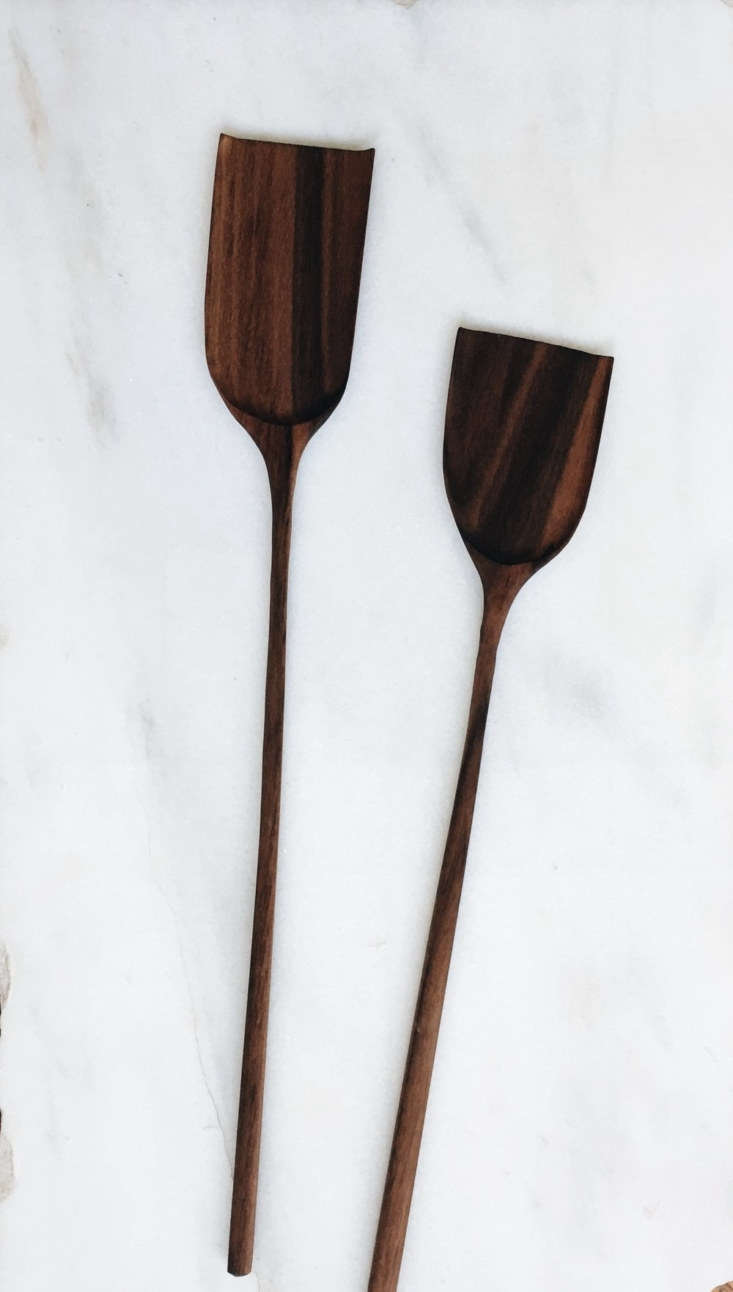 For more objects and projects in wood across our sites, see: