If you're a ceramics aficionado, this weekend's New York City Remodelista Market at Canvas is the place to be. Here are just some of the many elemental vessels from our vendors.
Above: Born in Japan, Yuko Nishikawa studied pottery with her grandmother in Sendai. Now the artist crafts one-of-a-kind ceramic pieces in her studio in Brooklyn, such as these Speckled Bowls; starting at $43.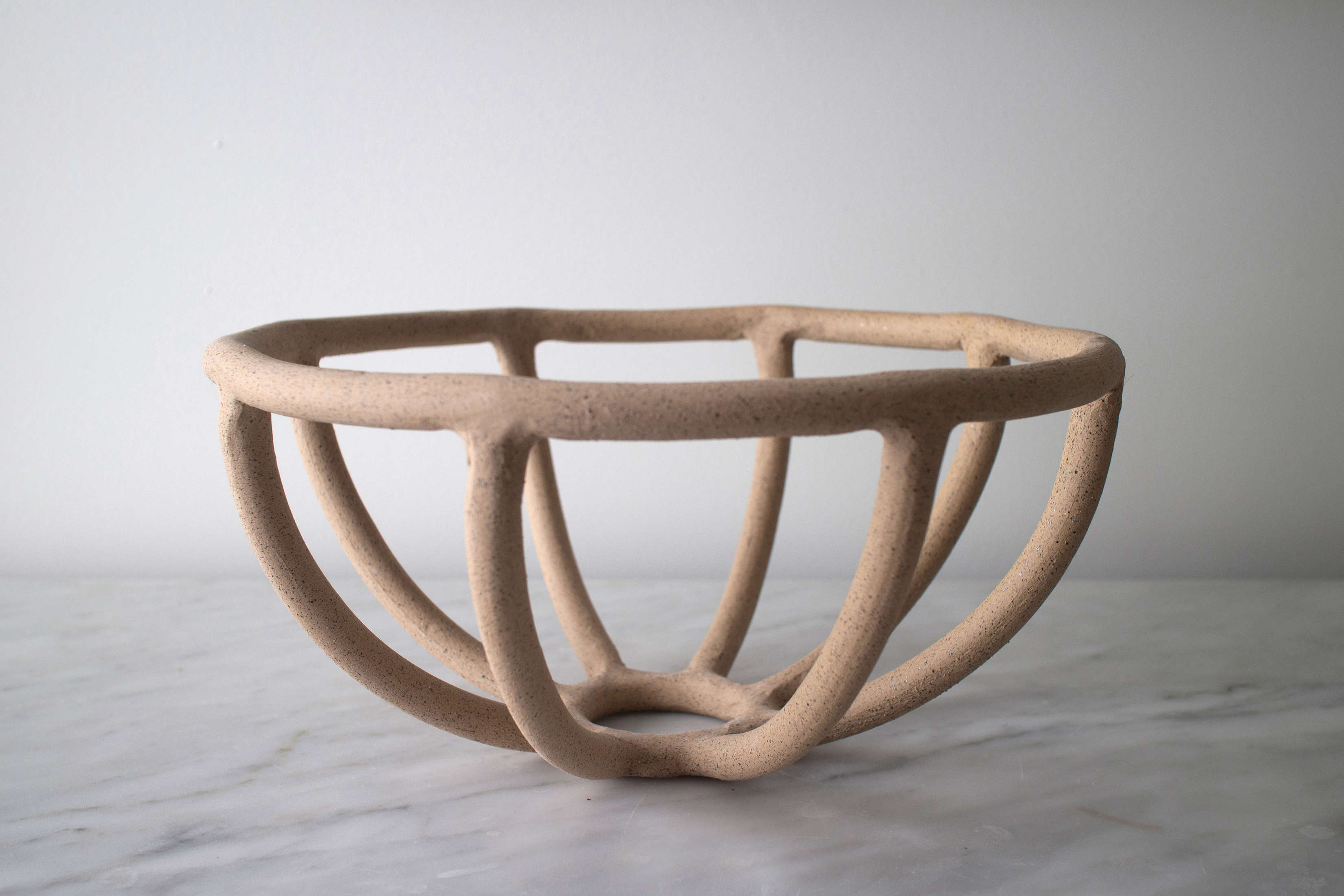 Above: Prong Bowl is part of the hand-built coil collection by Brooklyn-based artist Virginia Sin. Available in small, medium, and large; $62 to $102.
Above: In between shoots, New York photographer Jim Franco creates serene ceramics that are much in demand. They're sold out on Dara Artisan's site, but luckily for us, Dara will have some coveted pieces on hand at this weekend's New York market.
Above: Artist Kelli Cain makes her home in upstate New York, where she forms elemental pieces in porcelain and clay, such as this Pitcher and Nesting Cup Set; $138.
Above: Mix-and-match your colors with The Nesting Bowl made by Philly-based design duo Nathaniel Mell and Wynn Bauer of Felt & Fat; $18 to $325.
Above: Modeled after paper plates and picnic ware, Sin's Gluttony Collection is playful and nostalgic; $54 to $112.
Above: Thompson Street Studio's one-of-a-kind Small Vessels are made in Tennessee in collaboration with Jasiu Krajewski; $80.
Above: Among Anzu New York's the many fine tabletop offerings from Japan are these ceramics by Akio Nukaga.
Above: Large Plate by Yuko Nishikawa features a creamy, drizzled glaze against unglazed clay; $94.
Above: Made from hand-thrown stoneware, this Set of Three Stacking Candles Holders by Kelli Cain can be stacked together or used individually; $110.
Above: Jim Franco's Bowl 34 features the palest blush of pink; $105.