Dehei is a line of simplified jersey bedding from a European in Auckland, New Zealand. Designer Daniela Schmidhalter was looking for an affordable bedding solution for her entire family that was suited to her spare design aesthetic, and when she couldn't find a local solution, she came up with Dehei, a name that means "at home" in Swiss German. The bedding is cut from lightweight 100-percent cotton marle jersey; it's "like sleeping in your favorite T-shirt," says Schmidhalter. The bedding is available to purchase through Dehei online and at Blackbird Goods in New Zealand.
Photography by Greta van der Star for Dehei (unless otherwise noted).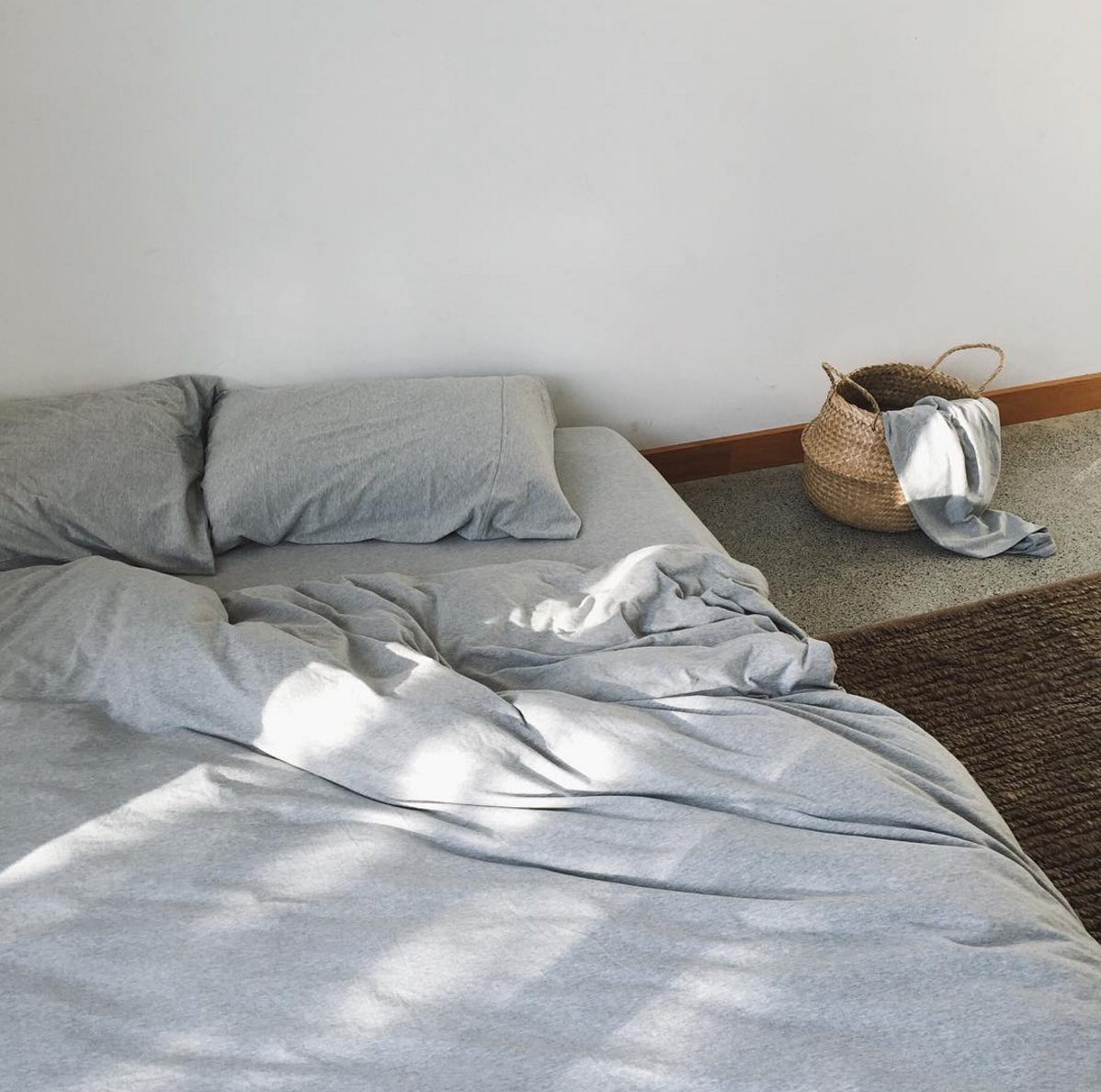 Above: "Dehei is bedding that can take care of itself, and only gets more comfortable the more you use it," the designer says.
Above: The Grey Marle Queen Duvet is $220 NZD ($146 USD).
Above: The Oatmeal Marle Set is designed for bedrooms with warm, earthy tones.
Above: A Set of 2 Oatmeal Marle Pillow Slips are $60 NZD ($40 USD).
Above: The Charcoal Marle Fitted Sheet is $130 NZD ($86 USD) and a Set of 2 Charcoal Marle Pillow Slips is $60 NZD ($40 USD).
Above: The Coffee Marle collection is a dark sable brown color.
Above: Dehei linens are packages and sold in tidy paper sleeves. Photograph via Blackbird Goods in New Zealand.
For more ideas, see our post:
You need to login or register to view and manage your bookmarks.