This week on Gardenista, we traveled to a terrarium studio in London, a charred-wood sleeping cottage on the coast of Brittany, and an idyllic rooftop garden in Paris. Our top 10 favorite glass watering bulbs will take care of the houseplants while we're gone.
Above: The dark exterior of this French sleeping cottage is inspired by the traditional oyster huts of Brittany.
Above: A look inside London Terrariums, where Emma Sibley creates tiny landscapes in repurposed glass bottles.
Above: These sculptural glass watering bulbs will keep your plants hydrated while you're out of town.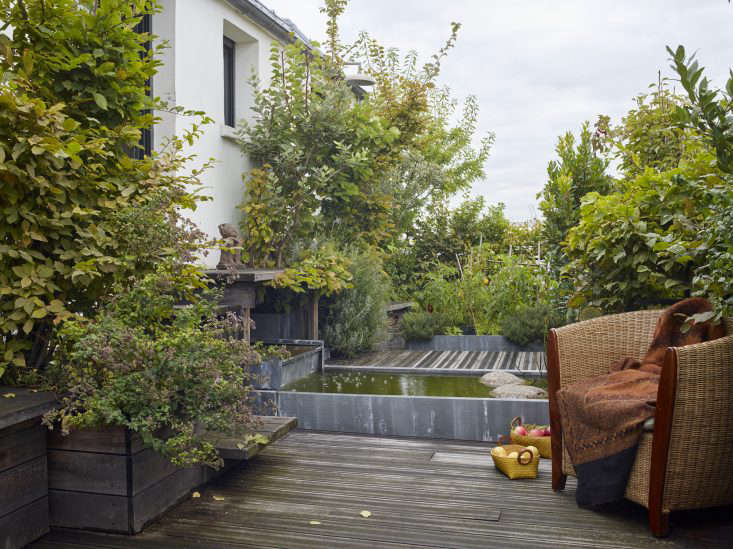 Above: We're dreaming about this 650-square-foot terrace with apple and pear trees, raspberry bushes, and a view of the Eiffel Tower.
Above: A long-weekend project idea: Rosemary makes an excellent—and aromatic—low hedge.