Serving "a nice little love triangle" of coffee, tea, and beer, effortlessly cool hangout cafe
Toki
inhabits a quiet corner in Amsterdam's Haarlemmerbuurt neighborhood. The name Toki, which is Japanese for "time of opportunity," flows with the shop's calm, relaxed energy. "It's all about the good vibes, carefully selected products, and for people to kick back," says native Dutch owner Jeff Flink.
After working in advertising for eight years, Flink decided to quit his desk job to open a cafe in an effort to "digest the world a little bit differently." For years he'd been gathering materials, pieces of furniture, and details of inspiration from his travels and internet deep-dives. Once he acquired a former restaurant space, he brought together all the artfully collected items and designed the cafe, which opened in August 2015, himself. Here's a look.
Photography courtesy of Toki.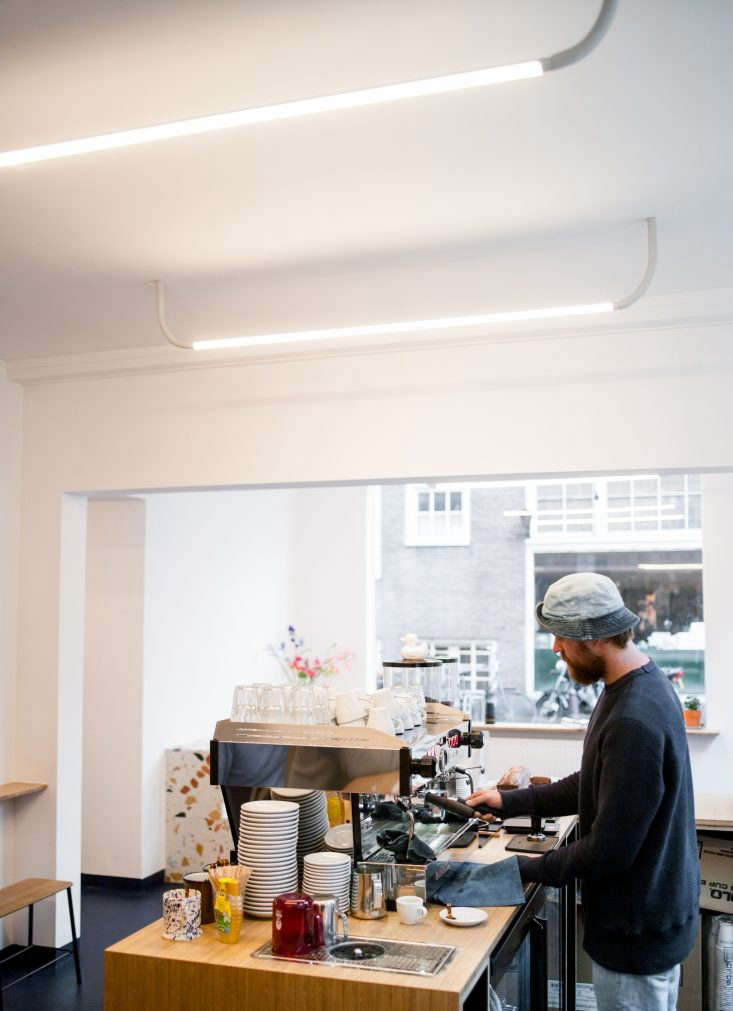 Above: The Toki logo is by Amsterdam-based creative studio HarrimanSteel.
The camper-style red benches outside the cafe, by Japanese outdoor lifestyle company Snow Peak, are just the beginning of Flink's plans to bring outdoor pieces into the space. "Camping is about taking it easy with your friends and family," says Flink, a sensibility that mingles well with the shop's "go slow" mantra. (For more high-style camp gear, see Form Meets Function in the Great Outdoors: Peregrine Camp Furniture from Japan.)
More in the Netherlands:
(Visited 321 times, 1 visits today)