A while back, while browsing LA-based photographer Laure Joliet's site, we spotted photos of an intriguing modernist concrete house taking shape in Todos Santos. We emailed Laure to find out more:
"A few years ago, my dad, Vincent Joliet, was visiting Todos Santos and was so taken with the place that he decided to find a piece of land," she wrote back. "Todos is a charming, dusty town about an hour north of Cabo; it's long been a destination for surfers and travelers turned off by the tourism scene of Cabo. Instead of looking for an ocean view, which would bring with it the wind and the beating sun, he found a a parcel of land at the end of a road, a five-minute walk from the center of town."
Vincent teamed up with his friend Herve Daridan, a French-born, LA-based architect, on the design of the house. "Our inspiration came from many sources," Herve says. "The raised sidewalks in the pueblo, tent structures, Spain, Greece, Luis Barragán, Rick Joy, Parisian artists studios, Japanese architecture, to name a few."
Join us for a tour:
Photography by Laure Joliet.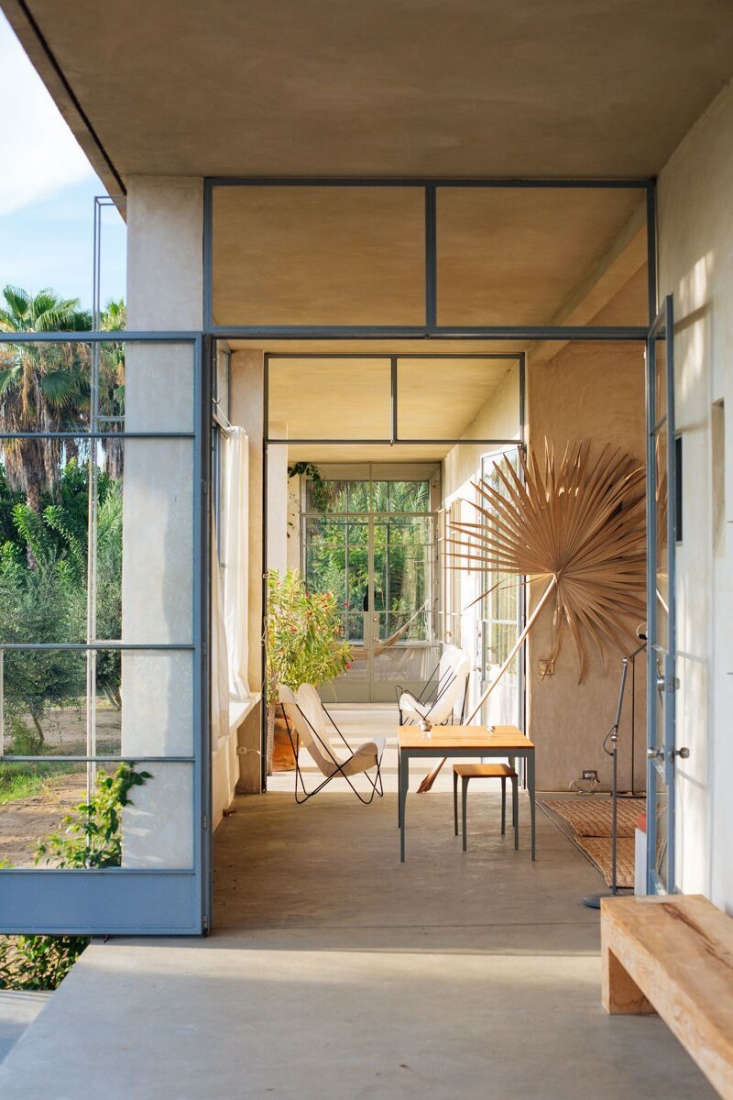 "The house is built on a raised slab three feet off the ground since it's in a flood zone," Herve says. "The walls and flat roof are built using the Tridipanel or Construpanel system, a common construction technique in Mexico involving sprayed concrete on a wire mesh/polystyrene structure finished with tinted, polished concrete/plaster. This system is very efficient for insulation, and has been proven very resistant to the elements. The house did quite well during the recent hurricane seasons."
"We wanted to keep the house very simple," Vincent says, "which is why we started with built-in concrete poured seating areas and kitchen. It gave a solid base to the feeling of the house. The floors and walls are the same color and there's almost nothing on the walls, just like in a monastery. I wanted the house to feel calm and grounded."
For more Mexican architecture, see:
N.B.: This post is an update; the original story ran on March 17, 2017.
You need to login or register to view and manage your bookmarks.