A 2013 James Beard finalist for Best New Restaurant, the Whale Wins is the latest venture from chef Renee Erickson of the (similarly) whimsically named Walrus and the Carpenter. Located in a converted warehouse space in Fremont, the restaurant's interiors were designed by Heliotrope Architects (a member of the Remodelista Architect/Designer Directory), and feature an airy, casual feel. Oh, and about the name: Erickson was inspired by a painting by American folk artist Mary Maguire depicting a whaling scene.
Photos via The Whale Wins except where noted.
Above: The interiors were designed by local firm Heliotrope Architects.
Above: The marble-clad wood-burning oven is the centerpiece of the restaurant.
Above: Shelves are stocked with artisanal goods and local products.
Above: A vintage kitchen sink anchors a corner of the restaurant; photo by Hilary McMullen.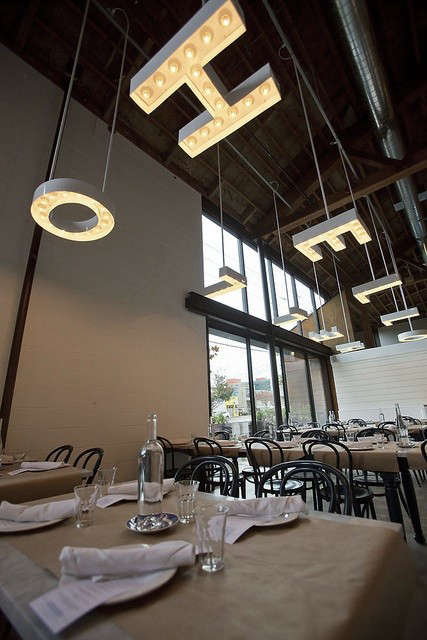 Above: Lighting with a welcoming message.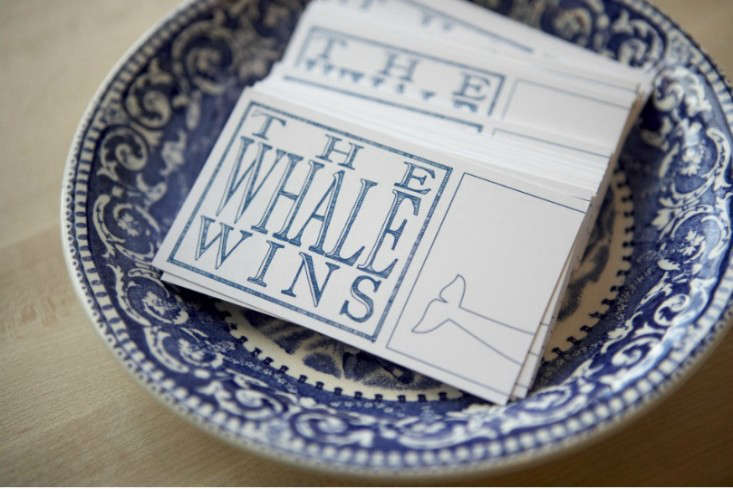 Above: A Blue Willow-style plate holds business cards. For reservations, go to The Whale Wins.

See more of our Seattle finds in our Seattle City Guide and posts.
(Visited 29 times, 1 visits today)