Our household is marking the arrival of summer by the changing of the towels; from terry to linen.
My plan is to wean my teenaged boys off their preferred "fluffy soft cotton terry towels" in favor of linen towels, which are longer lasting and have antibacterial properties. They also get softer with use, dry faster, and take up less space in the cupboard. A win-win as far as I am concerned.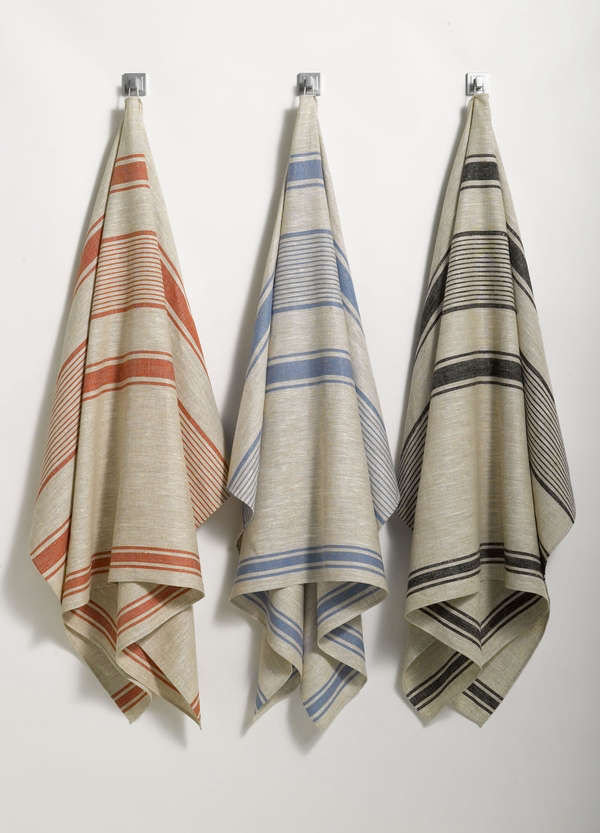 Above: I assign colors to different members of the family to prevent them from reaching for new towels (earning me the name Stealth Mom). Anchini has several options from solid to striped; Mykolas Linen Towels, are $120 each.
Above: Damask Linen Towels are available on special order through Etsy; $240.
Above: The Heavy Linen Bath Towel by Fog Linen has a small loop for hanging; $52.
Above: The Big Stripe Linen Bath Towel is a graphic addition to the linen cupboard; $45 at Indigo Traders.
Above: Spanish artisanal textile company Teixidors offers hand woven, linen towels with a subtle threading detail. For more information, contact Teixidors.
You need to login or register to view and manage your bookmarks.