The Good Flock's mission is straight out of Portlandia ("We get our resources from living trees, plants, animals, or ecosystems; we rely on the talents of real craftspeople to create better things"), but their Aurora lamp has a minimalist vibe that's more urban than forest.
Above: The Aurora Lamp can be wall mounted as well as used as a table lamp; each one is hand turned in Aurora, OR, and built with a porcelain socket, in-line on/off switch, US cotton-covered cord, and finished with tung oil; $179 from the Good Flock.
Above: The lamp is available in white or black oak.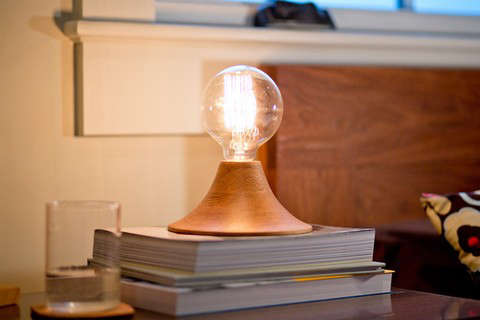 Above: The lamp measures 6.5 by 3 inches.
(Visited 65 times, 1 visits today)