All of us at Remodelista covet a handmade vegetal-dyed rug from Spanish designer Nani Marquina, and most of us have obsessed over textiles as headboards or any idea that feels instant. These are all reasons why the Testa Headboard has our attention.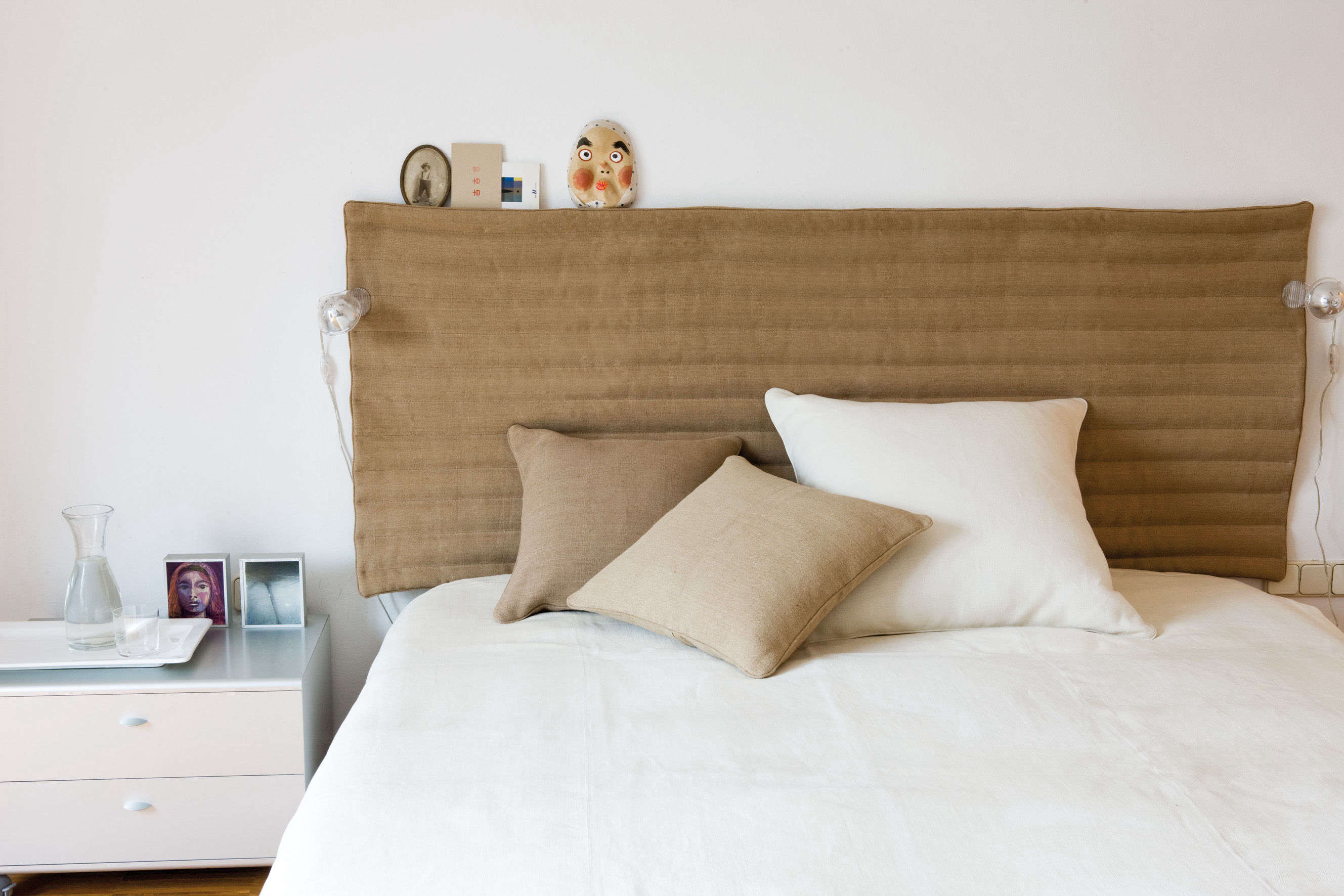 Above: The Testa Headboard is a sturdy piece of handwoven jute or New Zealand wool (it comes in two designs) that slides over a wall-mounted aluminum rail. It's $2,020 for the rail and a single fabric panel at Hive Modern.
Above: We like the idea of being able to slide the textile off the wall to clean it and dust.
Above: The aluminum rail was designed by Gonzalo Milà with designers Martin Azua and Gerard Moline on textiles for Nani Marquina.
For more, see our posts:
(Visited 176 times, 1 visits today)