Seattle-based artist Gary Andolina earned an MFA in sculpture and ceramics and showed in galleries for a decade. More recently, Andolina's interest in functional design grew to a point where he opened up an Etsy shop of stainless steel hardware called Studio Andolina. Here's a look at some of our favorite pieces.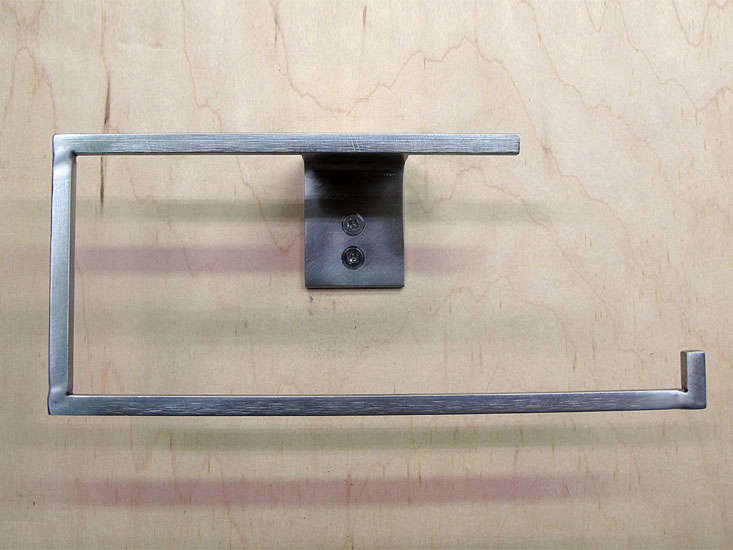 Above: A C-shape Kitchen or Bath Towel Holder in blackened or stainless steel is $63.
Above: A sturdy stainless or blackened steel Towel Hook is $25.
Above: The Toilet Paper Holder is $69.
Above: The Handmade Stainless Steel Closet Hanger is $25.
Above: The Paper Towel Holder for the kitchen is $75; it's also available in blackened steel.
Above: A Modern Kitchen Knife Rack has nine knife slots and, like the other items from Studio Andolina, is available in stainless steel (shown) or blackened steel; $77.
Above: The Triple Towel Hook (shown) is $53. Also available is a smaller Key Ring Holder with five pegs for $48.
Above: A Pair of Shelf Brackets that can accomodate a six-inch-wide shelf is $78.
Shop more hardware from our posts:
(Visited 46 times, 1 visits today)