One of our all time favorite projects at Remodelista is the Setagaya Tokyo Apartment, designed by Naruse Inokuma Architects. The deconstructed industrial kitchen is made from concrete blocks, larch plywood, and stainless steel and outfitted with an eclectic mix of Japanese kitchenware. Here, we've dissected the dining room/kitchen for a list to borrow from.
Living/Dining
Above: Part of the WAC track lighting system is the 104LED Line Voltage Track Head (shown); $75 each at YLighting. For more on WAC systems, see YLighting. Another option is the Summit ACLED Beamshift Line in white.
Above: The Karup Tatami Mat is made of rice straw with a black band; €114.57 ($122) at Futo Nota.
Above: The Leviton Standard Size Stainless Steel Wallplate is $4.45 on Amazon.
Above: The 10L Godefroy de Virieu Flowerpot is $27.85 at Merci.
Furniture
Above: The Series 7 Chair by Arne Jacobsen, shown in black-colored ash, is $518 at Design Within Reach.
Above: From Ohio Design in San Francisco, the streamlined Parsons style Noi Table has a metal base and the option of different plywood tops; $749-$1,349 at Ohio Design. Another option is Room & Board's Parsons Extension Table for $1,999.
Above: The Jacobsen Dot Stool in walnut veneer is $317 at Hive Modern.
Large Appliances
Above: Designed for use in commercial kitchens, the Universal Standard Exhaust Hood is made of stainless steel and measures 48 inches wide, 36 inches deep, and 24 inches high; $593.51 at Elite Restaurant Equipment.
Above: The GE Monogram 36-Inch Induction Cooktop is $2,999 at AJ Madison.
Above: The True (TUC-72) 72-Inch Undercounter Refrigerator is $3,018 at Webstaurant Store.
The Kitchen Sink
Above: The Grohe Starlight Pull-Down Faucet is $381.24 at Kitchen & Bath Authority. For more ideas, see our post 10 Easy Pieces: Architects' Go-To Modern Kitchen Faucets.
Above: Something similar to the custom stainless sink and counter at the apartment is the Lustertone Stainless Single Bowl Sink Top from Elkay; $2,177 at Elkay. For more on stainless sinks, see our post 10 Easy Pieces: Stainless Steel Kitchen Sinks.
Above: Muji's PET Rectangular Pump Bottle, shown in olive green, is popular for storing hand soap in the bath or, as seen here, in the kitchen; $5 each at Muji.
Above: The Stainless Steel Bottle Rack is $13 at Muji. For more, see our post 10 Easy Pieces: Countertop Dish Drainers.
Appliances
Above: The Japanese Balmuda Steam Oven Toaster is $345.46 on Amazon.
Above: For a non-glamorous microwave, GE's White Countertop Microwave Oven (JEM3072DHWW) is $119 at ABT.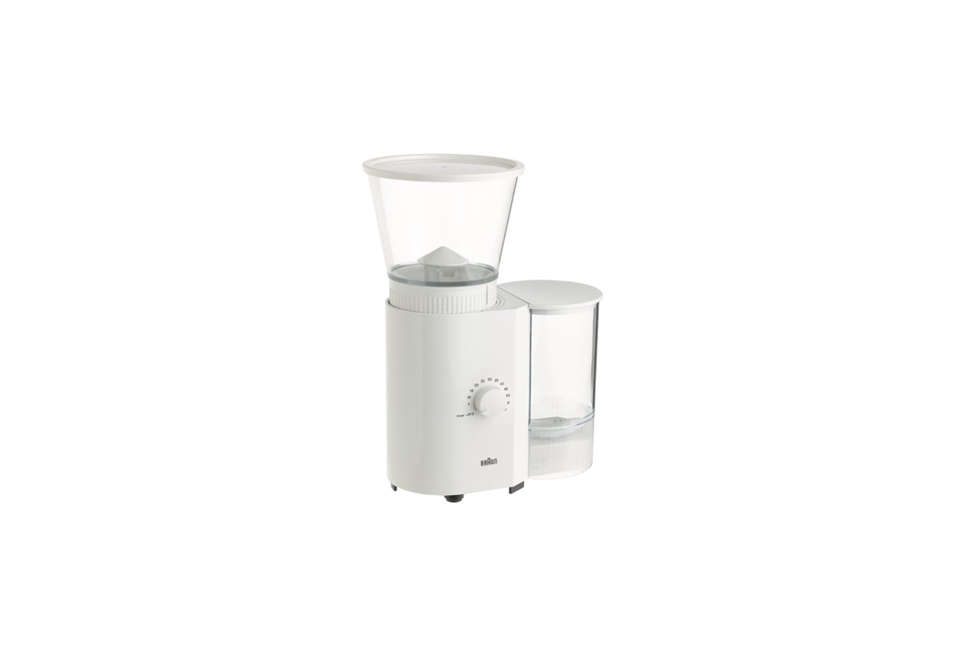 Above: Source a vintage Braun (KMM30) Coffee/Espresso Mill in white, now discontinued, on eBay and on Etsy.
Accessories
Above: Kaikado Tea Canisters are available in copper, brass, and tin (shown) with prices ranging from $140 to $185 at Tortoise General Store.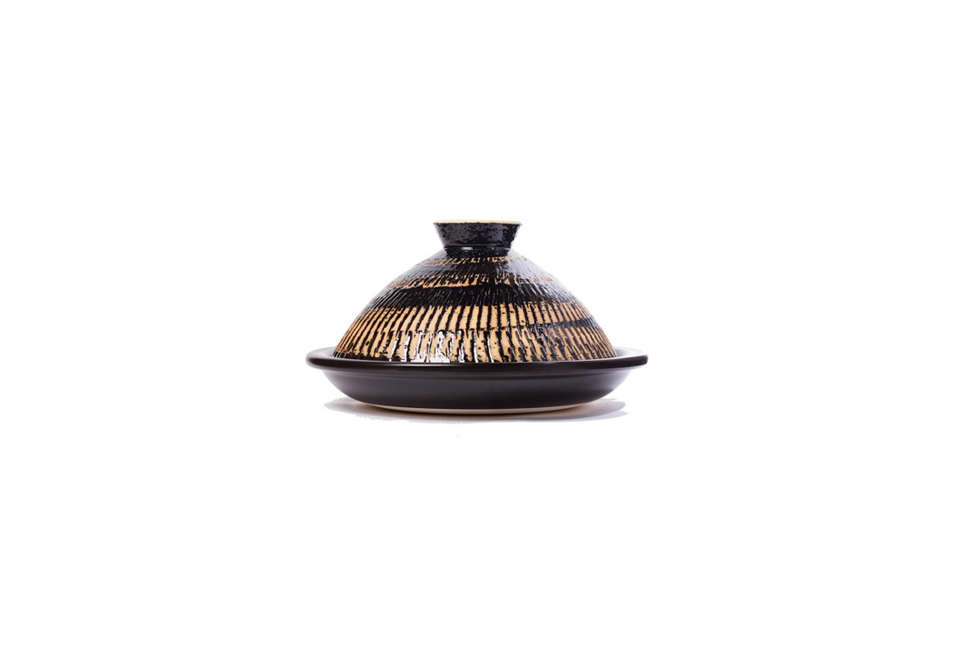 Above: The Donabe Fukkura San is made from special clay from Iga in the Mie Prefecture known for its ability to withstand high heat and rapid temperature change without cracking; $130 at Tortoise General Store.
Above: A polka dot Ramen/Rice Bowl is available at Furari Shop in Japan for ¥3,240 ($29).
Above: The Ash Glaze Bowl by artist Shinji Hidaka is $29.90 at Analogue Life.
For more open kitchens, see our posts: