Michelin-starred London chef Skye Gyngell presides over one of the city's most ethereally beautiful new restaurants, Spring at Somerset House. At home, her approach to design is equally winning. She recently gave us a tour of her remodeled West London kitchen, which salutes classic English detailing while taking the look in a soulful direction. Here's how to re-create her approach.
Gyngell's kitchen photography by Alexis Hamilton for British Standard.
Above: In Gyngell's two-toned kitchen, everything under the counter is dark and above is light. The counters and backsplash are Carrara marble. 
Above: British Standard, the affordable offshoot of Plain English, supplied the cabinets. (Read about British Standard in A Kitchen for the People, Courtesy of Prince Charles.) Like the idea of integrating art into the kitchen? We do–see The New Art Gallery: Paintings in the Kitchen.
Above: Set on the ground floor of a terraced house, the room has window seating at one end and a bank of tall white cabinets that provide ample storage. For a rustic note, Gyngell preserved the battered original floors. 
The Basics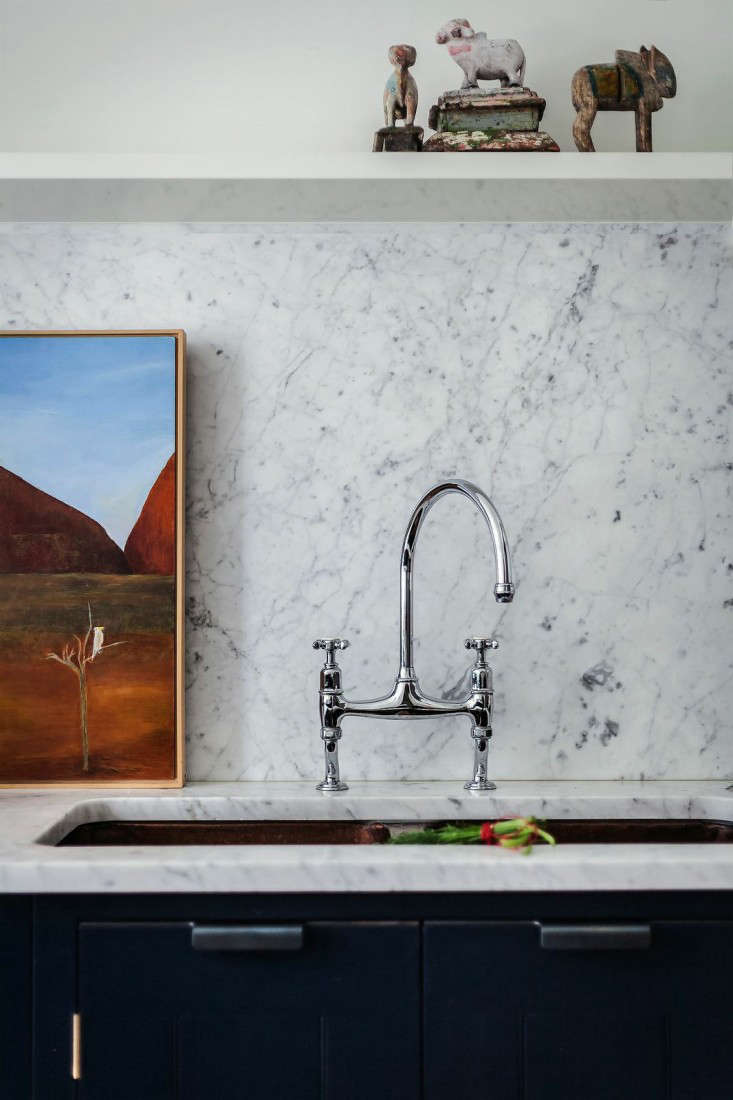 Above: The Deck-Mounted Goose-Neck Faucet with Crosshead Handles is from Perrin & Row; £328 ($501) in chrome, marked down from £386 ($590); also available in nickel, pewter, and gold finishes.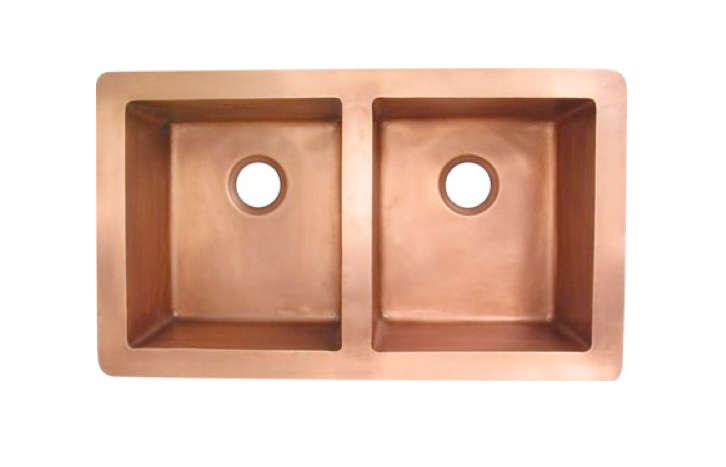 Above: Gyngell selected an inset double copper sink because she likes the way the metal looks against the marble and dark cabinets; copper also has antimicrobial properties. A Double Bowl Copper Kitchen Sink is £998.87 ($1,523.73) from the Copperstore.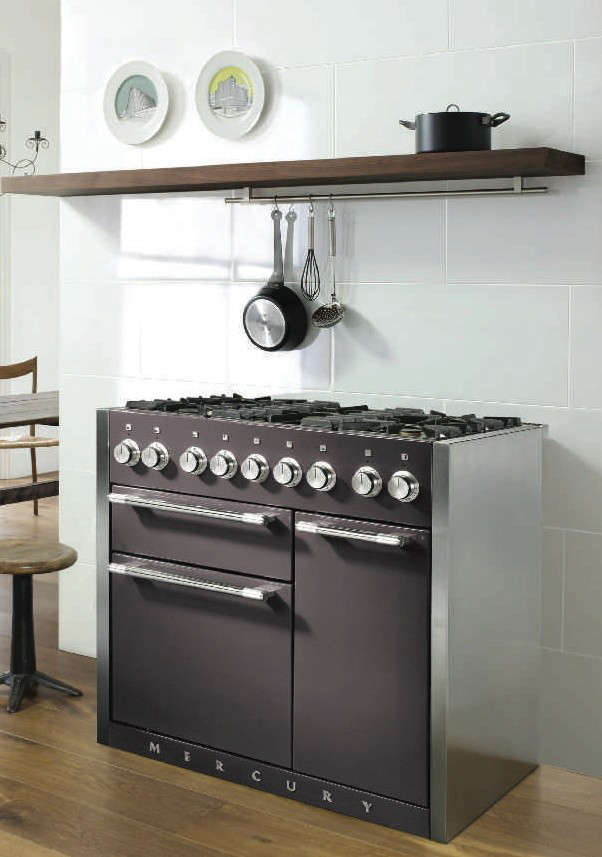 Above: The stove is a Mercury 1000 Range Cooker, which comes in eight finishes, including Liquorice (shown here); Gyngell opted for the stainless steel. Mercury is an offshoot of Aga and also makes the companion streamlined Extraction Hood shown in the first photo.
Materials, Cabinets, and Hardware 

Above: Considering splurging on marble in your own kitchen? See Remodeling 101: Marble Countertop Pros and Cons, and read Michelle's cautionary tale, My Dirty Secret: How I Learned to Live with a Marble Backsplash.
Above: British Standard offers a range of cupboards in standard sizes that are made by hand in a workshop in Suffolk, England. They can be ordered online, but the buyer needs to arrange for pickup and delivery.
Above: Gyngell's leather cabinet pulls are custom-made for Plain English by Turnstyle Designs in the UK. Spinneybeck offers a similar belting leather pull with a water-resistant finish. The Small Sling Pull, shown here (5 1/2 by 7/8 inches), is $15 and comes in 26 colors. For more ideas, see 10 Easy Pieces: Leather Cabinet Pulls and Handles and Made Measure Takes Leather Cabinet Pulls One Step Further.
Above: Sugatsune Stainless Steel Edge Pulls are $26.56 each via Amazon. For a more affordable alternative, read Izabella's Remodeling 101 post: How Kitchen Edge Pulls Changed My Life.
Above: The lower cabinets are painted in Farrow & Ball's Hague Blue, a shade that in different lights ranges from warm black to navy; $105 per gallon.
Task Lighting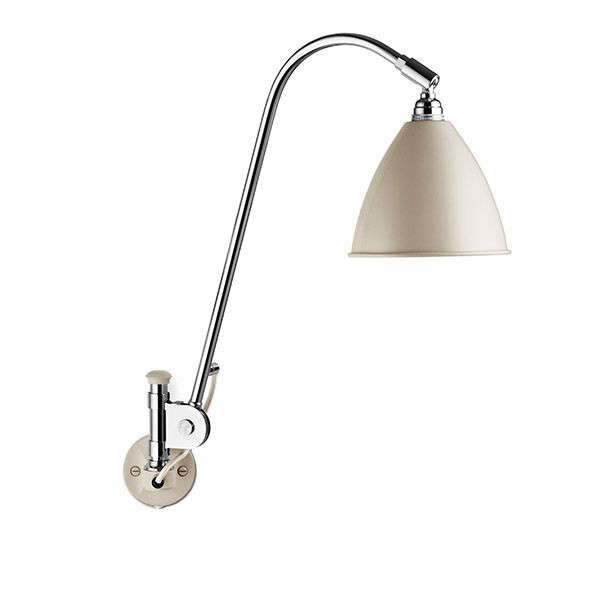 Above: The classic British Bestlite Wall Light BL6 Wall, with a swivel arm and pivoting shade of powder-coated steel, comes in ivory (shown), white, and black; $380 from Apbeam. See Julie's post on Sconces in the Kitchen for more ideas.
The Accessories
Above: A 12-by-8-inch Wood & Leather Serving Board is $100 from TRNK. Larger sizes also available.
Above: Turnco's 64-ounce Glass Storage Jar with Walnut Lid (left) is $57.95 CAD ($49.33 USD) from the Old Faithful Shop (the smaller size is currently sold out). 
Above: Simon Pearce's Black Granite Mortar & Pestle is currently on sale for $50, marked down from $100.
Above: The Sophie Conran for Portmeirion Mixing Bowl in White is $35.99 from Replacements.
Above: French all-linen Striped Dish Towels are $19.95 each from Flotsam + Fork.
Above: The Astier de Villatte Small Adelaide Salad Bowl of black terracotta with the company's signature milky glaze is $140 at ABC Carpet & Home.
Above: The small Ruffoni Copper Sauce Pan is handmade in Italy and holds 19.5 ounces; $118 from Anthropologie, wooden spoon included. For vintage copper stockpots and other cookware in a range of shapes and sizes, take a look at Four & Twenty.
Above: Pigeon Toe Ceramics Utility Spoon Rest is hand-thrown porcelain with a clear gloss; $22.
Above: An Ikea classic, the enamelware Sockerärt Vase comes in three sizes, starting at $9.99. And, yes, it also works well as a pitcher.
Above: An all-purpose goblet, the French Clear-Footed Glass is $11 from Nineteen Mercier Home.
Above: Hand-Eye Supply Aprons are stitched in LA of American-made denim; $42.
Above: Handwoven from English bulrush, the Rush Matters Bread Basket is $128 at March in SF. Read our ode to woven rush on page 307 of the Remodelista book.
Above: Skye keeps her herbs on her counter in a Jet Black Gluggle Jug, a late-19th-century design famous for the gurgling sound it makes when poured. The large size is £29.50 from the Gluggle Shop, which only ships in the UK. In the US, Shreve Crump & Low offers a similar but more refined Gurgling Cod (shown here) in a range of colors; the large size is $95.
Embarking on a kitchen update? Get ideas from our Steal This Look posts, including: