At Jan de Jong Interieur in Leeuwarden in the Netherlands, designer Christien Starkenburg built out a modern kitchen with a white, charcoal, and pale gray palette with a rustic curtained sink. Here is a list of matched and similar sources to re-create the creative look.
Above: A table by Starkenburg's furniture company SlowWood in the foreground.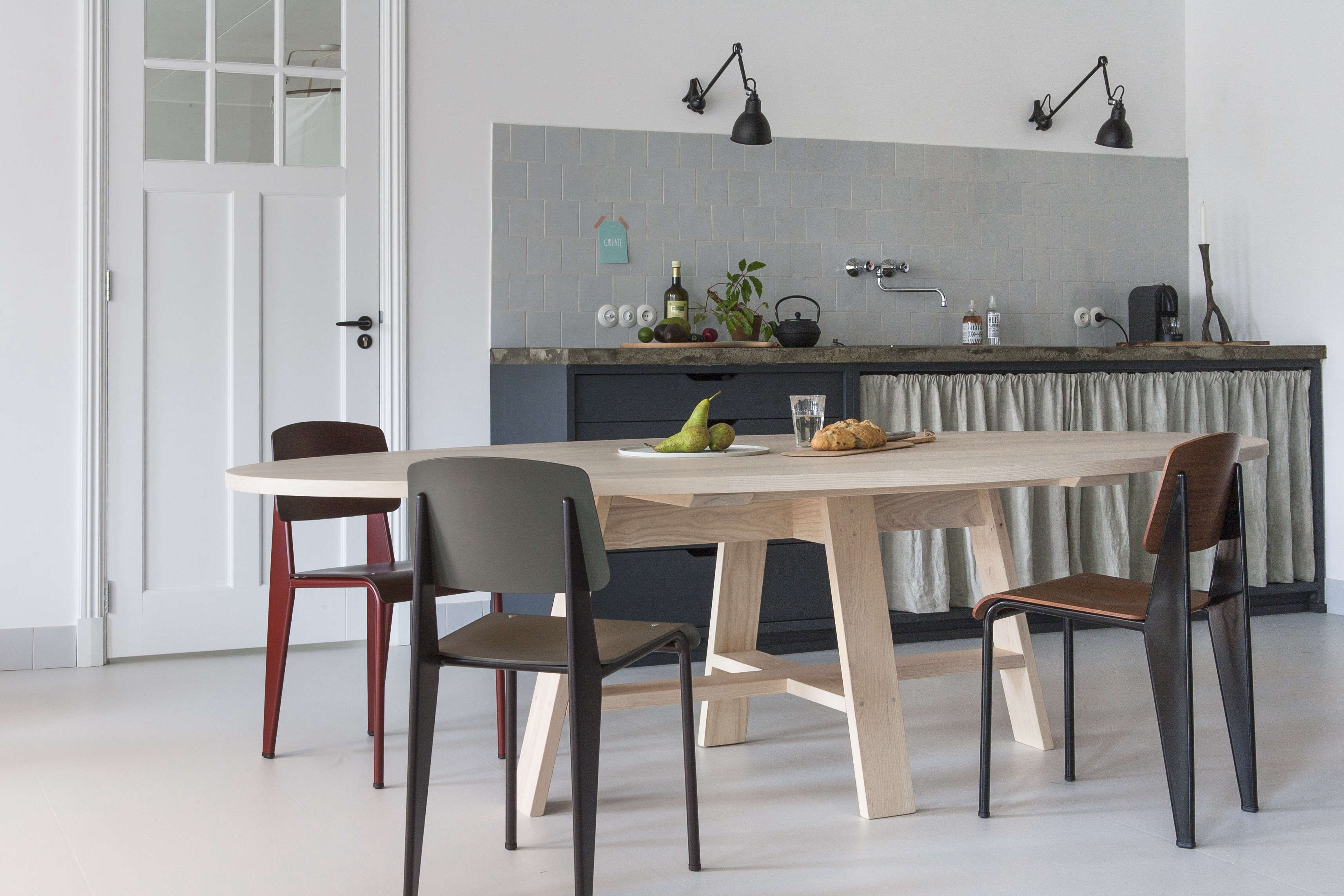 Above: The small kitchen counter has handmade tile, custom cabinetry, concrete counters, and a linen curtain.
Above: A pale blue-gray tiled backsplash.
Above: The curtain conceals the under-sink area and softens the otherwise hard-edged space..
Materials
Above: Benjamin Moore's Super White paint is $37.99 for a gallon of Ben Interior paint.
Above: Cabinets are painted in a dark gray-blue paint similar to Farrow & Ball's Railings; $97 a gallon.
Above: The handmade backsplash tiles are by local Friesland tile specialists Albarello.
Above: The concrete countertop in Starkenburg's kitchen was poured on site. For more, see our post 10 Easy Pieces: Remodelista Kitchen Countertop Picks.
Furniture
Above: Starkenburg's furniture workshop, SlowWood, makes the pale Grut 8 Oval oak table.
Above: Starkenburg selected the darker color combinations of the Jean Prouvé Standard Chair—seen here in Dark Oak and Deep Black—for the dining room; $995 at Design Within Reach.
Above: The Prouvé Standard Chair in Dark Oak and Japanese Red; $995 at Design Within Reach.
Above: The Prouvé Standard Chair in Black Walnut and Deep Black; $995 at Design Within Reach.
Above: Another design from SlowWood: The Grut 5 Skraag Table is available in ash or oak.
Above: Hans Wegner's Sawbuck Chair from Carl Hansen in walnut and oak is $1,280 at Danish Design Store.
Above: The Vitra Jill Chair with a Wood Base is $1,035 at the Modern Home.
Lighting
Above: The Lampe Gras N 2222 Wall Light is available to order directly through Lampe Gras in France.
Above: Zangra makes white bakelite and porcelain European wall Switch Systems.
Faucets & Fixtures
Above: The Chicago Faucet Hot and Cold Water Sink Faucet is available at Chicago Faucets.
Above: Kohler's Icerock Under-Mount Sink is £388 ($484) at Kohler in the UK.
Storage
Above: For a curtain rod, source wood dowel rods from Amazon, Home Depot, and Baird Brothers Sawmill.
Above: You can source washed linen fabric like this Chalk Linen Fabric for $30 per meter at Linen Shed, or find something similar at Matteo, Pottery Barn, and Tinsmiths.
Accessories
Above: The Höganäs Teapot in a dark gray stoneware with a wood lid is $90 at Scandinavian Design Center.
Above: Fog Linen Work's Kitchen Cloth in Nicole plaid is $15 at Fog Linen.
Above: The Iittala Aalto Vase in Salmon Pink Glass is $169 at Amara.
Above: The Duralex Picardie Clear Tumbler is a kitchen classic. Source the smaller ones like Starkenburg's for $16.55 for a set of six at Amazon. For more on the Picardie, see our post Object Lessons: Iconic Cafe Ware from Duralex.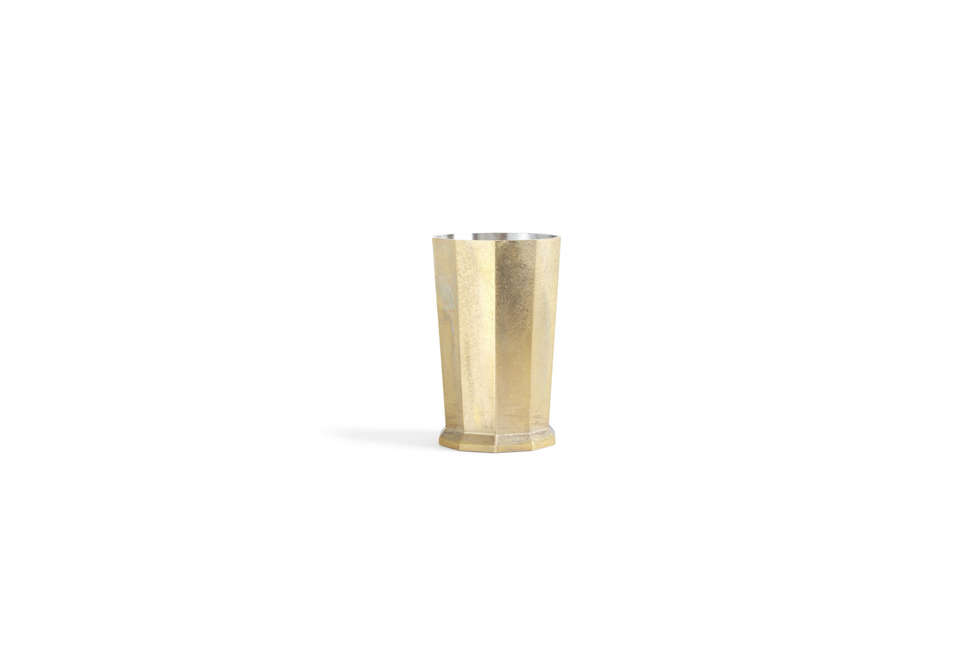 Above: The Futagami Brass Tool Holder can also be used as a flower vase on a dining table; $278 at Nalata Nalata.
Above: The 6.1.2 Hole Slab Long Walnut Board is $150 from On Our Table. For more on the boards, see our post Design Sleuth: Charcuterie Boards at Luce in Portland, OR.
For more creative kitchens to steal, see our posts: