Last spring, during a dinner in Portland, Oregon, at ClarkLewis, I became enamored of the off-kilter water jugs gracing each table; our waitress revealed that they are made by local glassblowing workshop Esque Studio. Visit Esque Studio to view their work, which ranges from art glass pieces priced in the thousands to more utilitarian (and more moderately priced) pieces.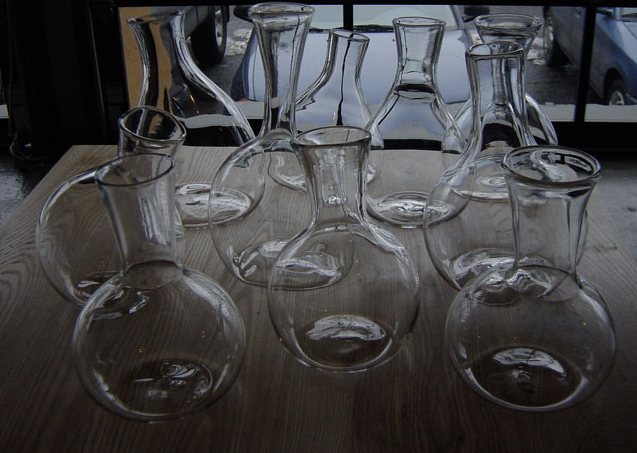 Below: The Off pitcher and cup (10 inches high) is $200 at Heath Ceramics.
Below: The Off Pitcher is $168 at Branch Home.
Below: Antler light (18 inches high); $525.
Below: Drip light (12 inches across); $945.
Below: Venetian pieces (9 inches high); $189 each.
You need to login or register to view and manage your bookmarks.