New from Hudson, NY-based woodworkers Fern: oversized butcher boards cut from a single slab of curly sugar maple.
Fern Handcrafted Furniture was founded in Brooklyn in 2009 by woodworker Jason Roskey and partner Maggie Goudsmi. Since then, the pair has moved upstate and settled in the Hudson Valley, where their proximity to quality American hardwoods and reclaimed timber allows them to carry out more sustainable practices.
Above: A collection of cutting boards: the Amoeba Butcher's Board (L) can be ordered directly by contacting Fern Handcrafted Furniture. The Serving Boards (R) are available in cherry and maple with prices ranging from $85 to $105.
Above: The abstract shape of the Amoeba boards is dictated by the single slab of wood; the butcher board features a hand-carved channel around the perimeter.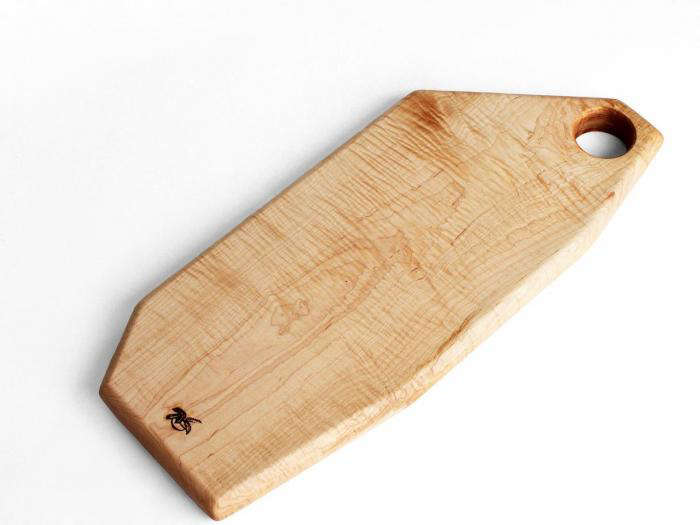 Above: The boards measure about an inch thick and feature the Fern logo on the reverse side. Each board is finished with food-safe natural oils and beeswax.
You need to login or register to view and manage your bookmarks.