My Brit sources tell me that Tom Dixon's first showroom and shop in the newly completed Portobello Dock is a must see. Located in Ladbroke Grove, the Dock (designed by Stiff + Trevillion) is a large, multi-use complex of buildings housing the Wharf, the Canal, and the White Buildings. Dixon's shop in the Wharf building is comprised of a series of rooms built like a stage set, each one focusing on a different material. His whole line is on display, including pieces from his new 2009 Utility collection, which include the New Slab Bar Stool and the New Offcut Stool shown below.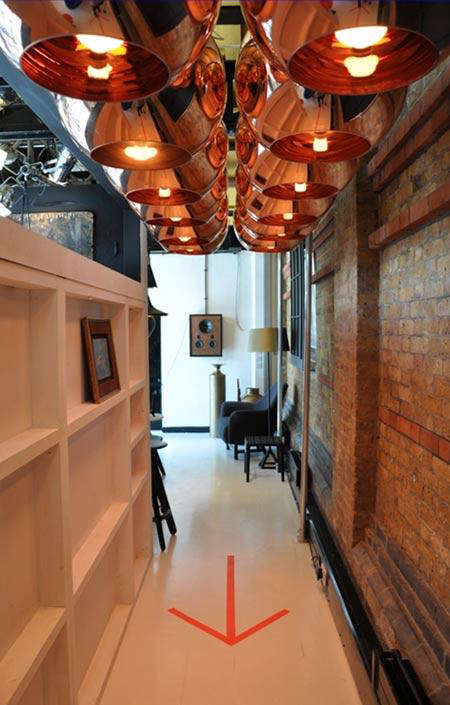 Above photos via Dezeen.
Above: The New Offcut Stool is made without screws or glue, using oak scraps that would have otherwise been discarded.
Above: New Slab Bar Stool.
(Visited 1 times, 1 visits today)