Ten years ago, three Scandinavians living in London opened Skandium, which quickly became the city's go-to source for modernist furniture, fabrics, lighting, and homewares from companies such as Muuto, Artek, and Asplund; indeed, the Independent has called Skandium "London's most discreetly fashionable design shop." Named after Skandium, a rare earth metal discovered on the island of Resarö near Stockholm, the store now includes three London locations: Marylebone High Street, Brompton Road, a concession in Selfridges, as well as an online Web Shop (the owners also set up Britain's first-ever Marimekko shop).
N.B. Two of Skandium's owners, Chrystina Schmidt and Magnus England, have written a pair of definitive Scandinavian style books (see below).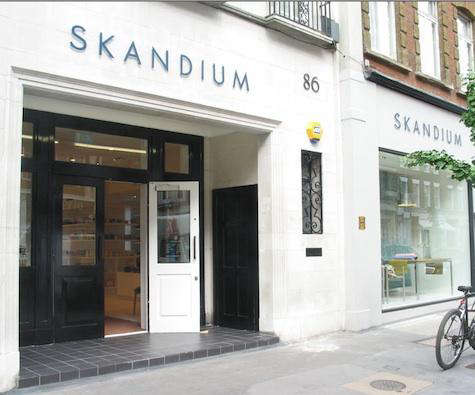 Above L: Scandinavian Modern explores the relaxed comfort, unpretentious simplicity, and easy elegance of the modern Scandinavian home. With limited availability, this book is $78.99 in paperback at Amazon. Above R: Scandinavian Country highlights homes in Denmark, Finland, Norway, and Sweden, promoting a design ethic that combines simplicity, elegance, and comfort with a reverence for nature; $9.79 through Amazon. 
You need to login or register to view and manage your bookmarks.