Fifteen years ago, Jamie Rosenthal opened her lifestyle store, Lost & Found, in what she dubs "a gritty, urban sliver of Hollywood proper." The venture began as a single shopfront–a documentary filmmaker turned stylist, Jamie wanted to shine a light on boutique clothing lines and housewares made by unknown studios. Gradually, Lost & Found expanded into the stores around it; it now occupies a whole block, offering a mix of hard-to-find, small-batch designs sourced from across the globe. And yet it remains a bit out of the way and semi-secret.
But not for much longer. Anthropologie just unveiled its new Shop in Shop project, and Jamie was asked to be the first retailer to create a handpicked home collection. The mandate was "to see the world through my eyes," she tells us. "In the same way that we have the farm-to-table movement that celebrates the farmer and chef, I'm interested in who creates these pieces and how they make their way from around the world into our everyday lives. This is the story I want to tell." Here's a sampling.
Above: Jamie collaborated with designer and art director Nelson Sepulveda to create the Lost & Found Chef's Canister made of stoneware and olive wood; $50.
Above: Lost & Found Shibori Napkins are 18.5-inch squares hand-dyed by West Africa textile specialists Tensira; $24.
Above: The 40-inch-tall Lost & Found Woven Basket is made by Medina Mercantile, a company that works with small weaving initiatives around the world; $298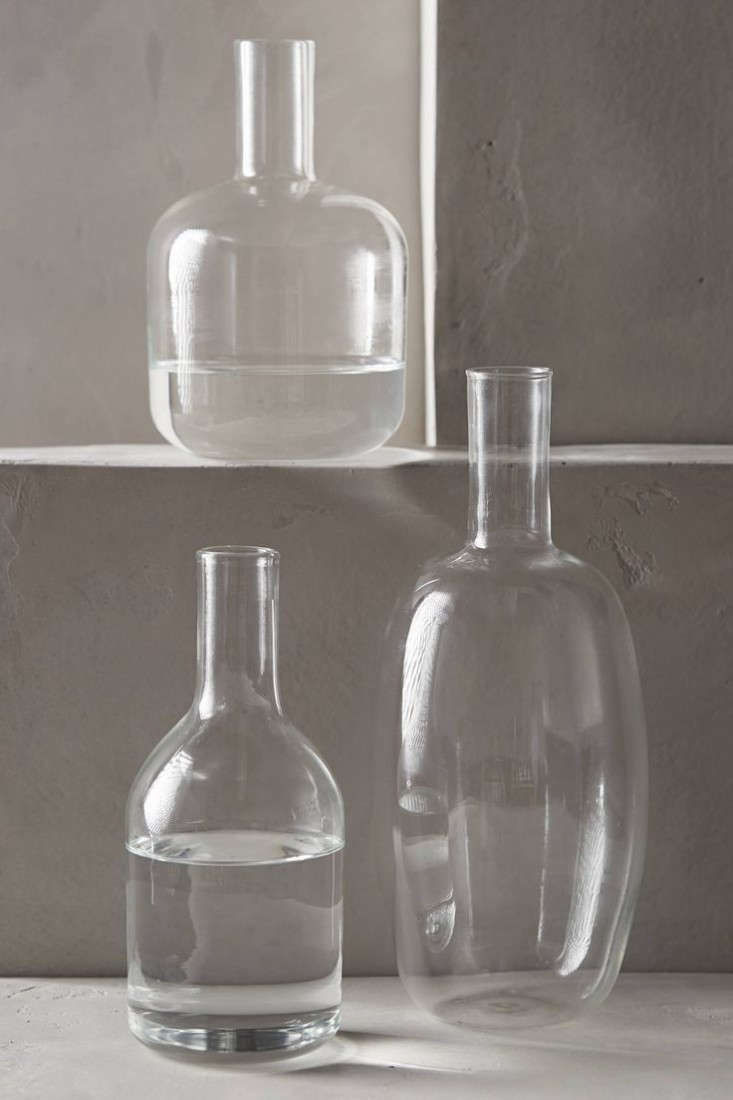 Above: Lost & Found Glass Bottles by Nelson Sepulveda range from $68 to $78. 
Above: The Lost & Found Hanging Macrame Planter is by up-and-coming Berlin design studio Llot Llov. It's made of polypropylene, steel, and glass; $998.
Above: Lost & Found Olivewood Serving Trays by Nelson Sepulveda are $48 for the small and $68 for the large.
Above: The Lost & Found Woven Bench is 60 inches wide and has a woven string seat; $598.
Above: The stoneware Lost & Found Matte Tumbler, another design by Nelson Sepulveda, is $14.
Above: Made of plastic and cotton, the Lost & Found Knotted Fringe Mat is 51.25 inches long and available in sapphire (shown), blue, green, and rose; $40. 
Go to Anthropologie for the full Lost & Found collection. And for more of Jamie's finds, see our posts on Lost & Found's Deck Furniture, Michele Keeler Towels and Dip-Dyed Towels from Japan. Another LA retailer who we avidly follow? Have a look at Dosa.
(Visited 21 times, 1 visits today)