We discovered Easthampton, Massachusetts's Fayce Textiles back in 2017 and quickly fell in love with illustrator turned designer Kim Rosen's hand-drawn wallpaper, inspired by New England: "old factory facades… rocks along the coast… materials such as plaster and laths." (See our original post at Markings and Line Work: Hand-Drawn Wallpaper from a New England Studio.)
To me, the designs felt familiar to where I grew up: I could see in the patterns (which Rosen hand-draws, then screen-prints at her studio) the thin stalks of marsh grasses and the rivets waves make in wet sand. The patterns and old-fashioned palettes seem made for the summer bedroom.
Now, with her new collection Rosen does with Shaker design what she did with the New England landscape, inspired by the Hancock Shaker Village in western Massachusetts. "I went for a visit several years ago and was instantly inspired by the impeccable architectural details, furniture and beautiful grounds," Rosen says. "Overall, everything they designed, built, or created was for a utilitarian purpose, and even the simplest forms turned out to have an incredibly long lasting impact on the design world." For the Modern Shaker line, Rosen created patterns from these small moments: a detail of joinery or wooden clothes hangers. Here's a look.
Photography by Chattman Photography.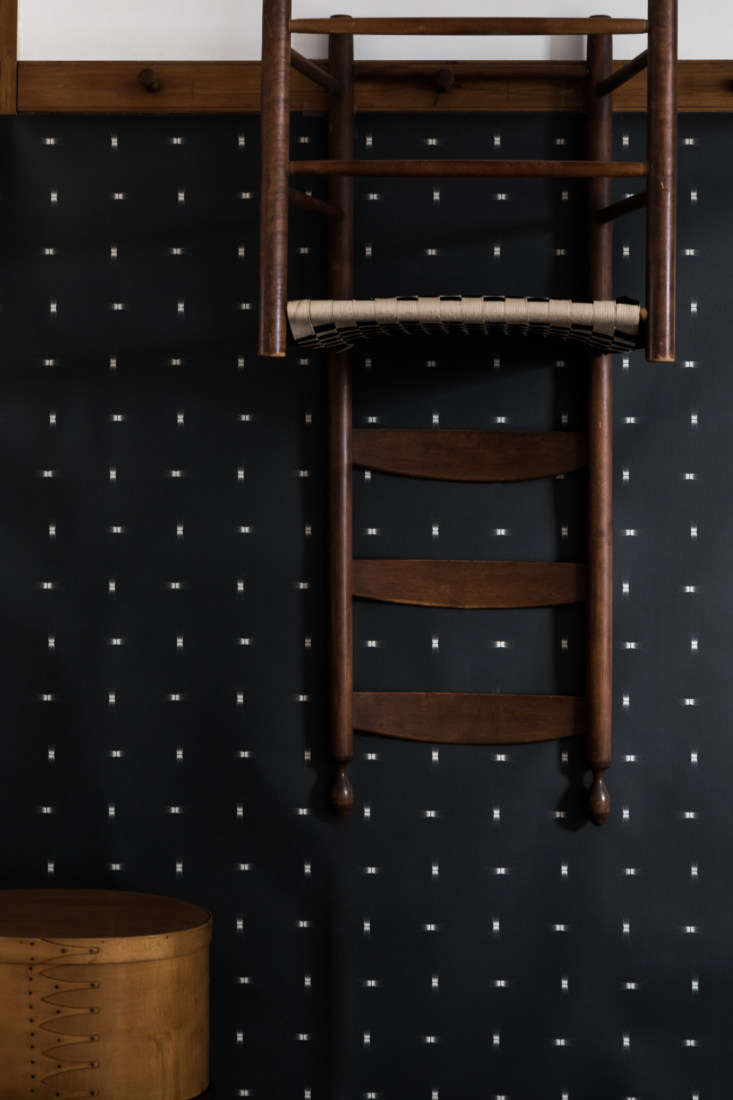 More wallpaper we like:
(Visited 36 times, 3 visits today)