Were it permissible for me to acquire any more blankets (I wish it were, but it's not—I have more throws in my apartment than dinner plates), I'd order one from Johanna Howard's collection. Her throws are sustainable and fair-trade and have a classic-ness about them, yet they're also full of unexpected colorways and patterns and pleasing details—a whipstitched hem, a celestial scatter of dots—which, as it turns out, are nods at Howard's far-flung sources of inspiration, from Stockholm to Art Deco style.
"I was born and raised in Stockholm, surrounded by clean Scandinavian design, which shows in our geometric patterns," Howard told me over email. There, she spent childhood days in her mother's workshop watching her at work, making dresses by hand. "Then I came to the U.S. and worked as a fashion designer, tapping into the vibrancy of Los Angeles and New York," she continues (she designed for the likes of BCBG and Gap), "which shows in the color palette and attention to detail. And when I started working with artisans in Peru, their influences became my own as I infused my aesthetic with their traditional approaches to embroidery, weaving, and dyeing.
"But this isn't painting by numbers; it's a creative conversation," she says. "The triangular pattern bridges Scandinavia with New York Art Deco, the Peruvian embroidery connects to Swedish handcraft, and the rich indigo dye that was first invented in Peru evokes Sweden's coastline."
It's all threaded into the details of her effortless, statement-making throws. Take a look: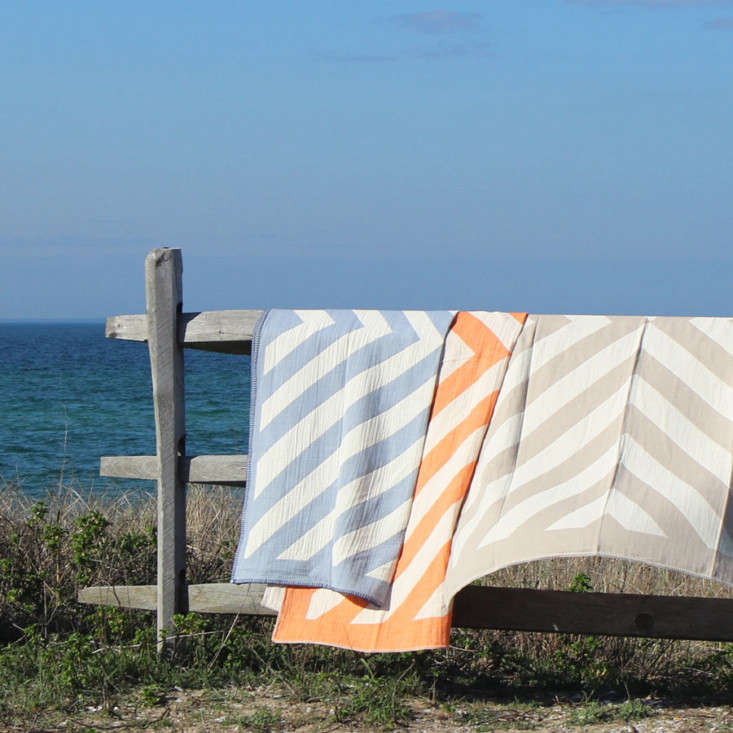 N.B.: Howard carries more housewares, including pillows, scarves, and soy candles made by Howard's now-13-year-old daughter; take a look over at Johanna Howard Home and on Instagram @johannahowardhome.
(Visited 4 times, 1 visits today)