Meet the 21st-century version of the romantic Paris garret. It belongs to a lucky young screenwriter, who was still a student when she moved in. And, thanks to Anki Linde and Pierre Saalburg, the husband-and-wife team behind LSL Architects, her 26-square meter (approximately 280-square-foot) space is a now compendium of inspired tight-living solutions.
"The apartment is in a four-story, 18th-century building in the buzzing heart of the Sixth Arrondissement, steps from Bon Marché," reports Linde. "It was situated on two floors, but the top story was so cramped in height we decided to demolish it and create a new 'floating' mezzanine above the kitchen and living area, leaving a double-height space on either side." The architects sectioned off this new bedroom loft with block-shaped storage cupboards that form a playful and practical barrier. They also introduced a postage-stamp kitchen built from a combination of Ikea and custom parts. And slotted in what just might be the world's most charming dish cupboard. Allons y. 
Photography by Katrin Vierkant, courtesy of LSL Architects.
Kitchen and Living Quarters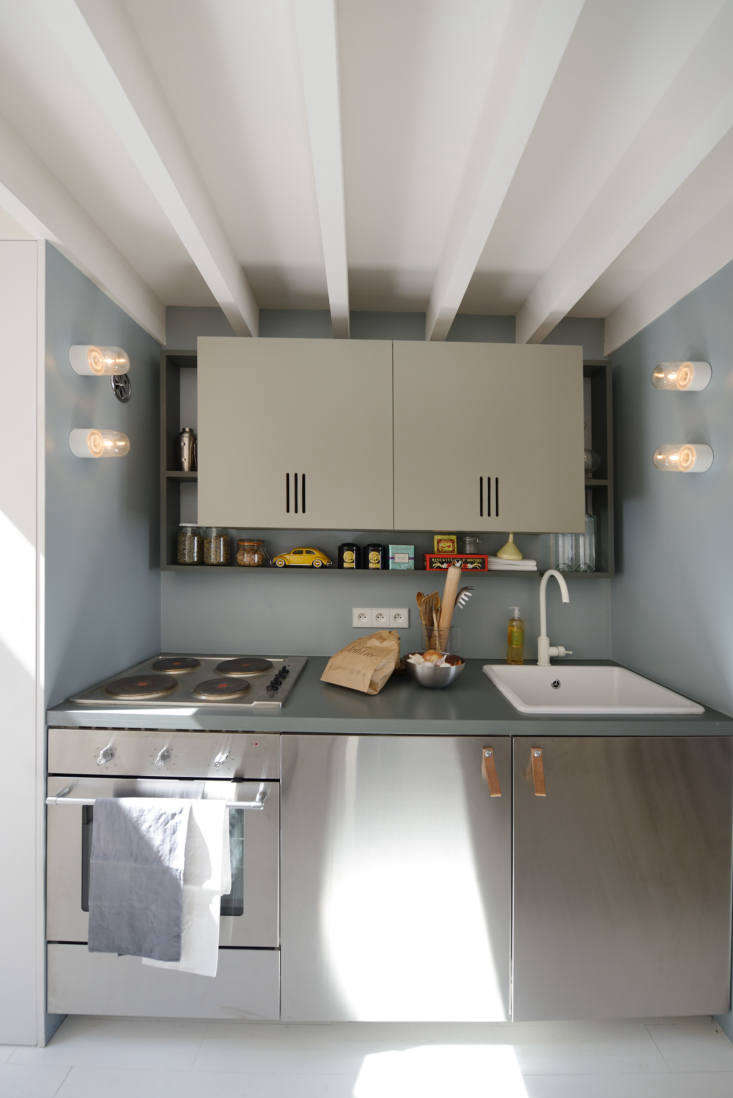 Bedroom Mezzanine
Above: Idea to steal: To keep out the light when sleeping, the owner rolls down the felt shade and snaps the leather straps in place at the bottom of the window.
Floor Plans
Here are more projects by LSL Architects: