Rule No. 5 of the Remodelista Manifesto: "Ordinary utilitarian items, such as wastebaskets and scrub brushes, can—and should—be as pleasingly elegant as center-of-attention pieces." Case in point: classic pedal bins from a small workshop in northwest Germany. Manufactum offers a trio of models, but if you're truly obsessed, consider contacting Erpa Metall directly to access their line of jewel-toned trash bins.
Above: Erpa Metall trash bins, which have been made for 80 years in the Erpa workshop in northwest Germany, feature powder-coated enamel exteriors and high-gloss stainless steel lids (and appealing retro stamped logos). The 20-Liter Metal Pedal Bin (far left) is €188 ($212) and the 15-Liter Metal Pedal Bin (center) is €158 ($177) from Manufactum.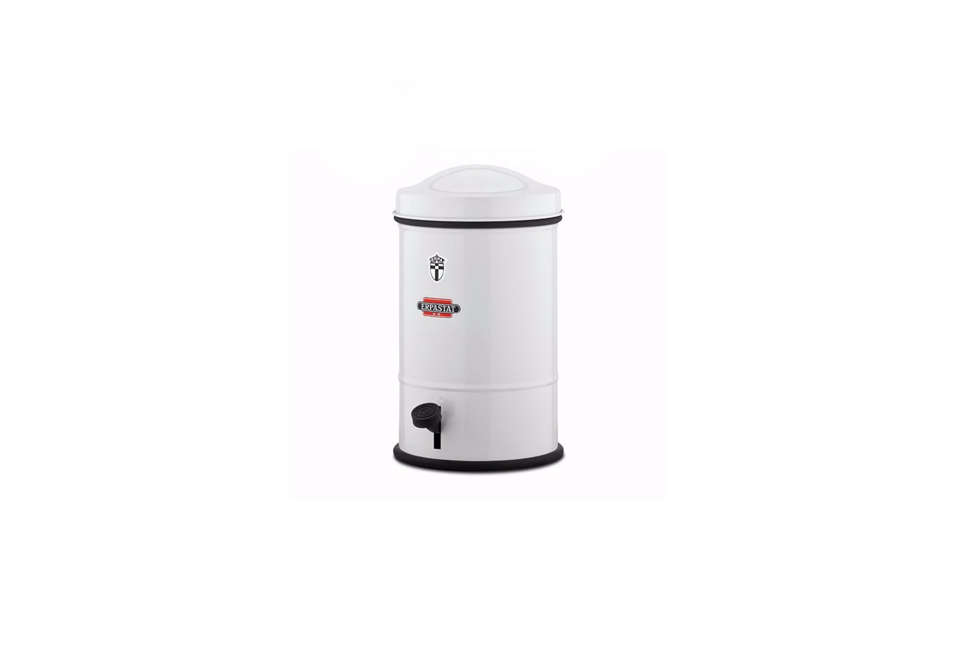 Above: The Five-Liter Metal Bathroom Waste Bin is €85 ($95) from Manufactum.
Above: The interior metal waste bin can be removed for easy trash disposal (L). Detail of the re-close sprung pedal mechanism (R).
For more Garbage Cans, go to:
N.B.: This post is an update; the original story ran on January 14, 2015.
You need to login or register to view and manage your bookmarks.