It's not often that we find stoneware and porcelain extended beyond the dinner table, but when we do, we take note. (See Ceramic Table Lamps from an LA Modernist.) Earlier this week we saw a delicate porcelain plaster wall clock float by in one of our feeds and had to share.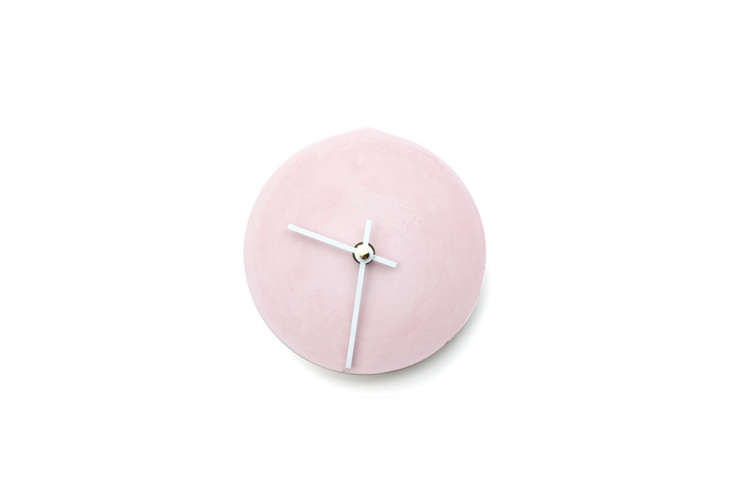 Above: From German design firm Don't Kill My Vibe, the Rosa Porcelain Plaster Clock, is €35 ($38) at Selekkt.
Above: The 6-inch-wide clock is powered by a single standard AA battery.
Above: The White Porcelain Plaster Clock is €35 ($38) at Selekkt. Clocks come with the option of different colored aluminum hands in white, green, or polka dot.
Above: The Porcelain Plaster Clock in a lemon yellow wash.
Shopping for more clocks? See our posts: