We may not be able to slow down time, but we can set it in stone. Here are two minimalist marble clocks at very different price points.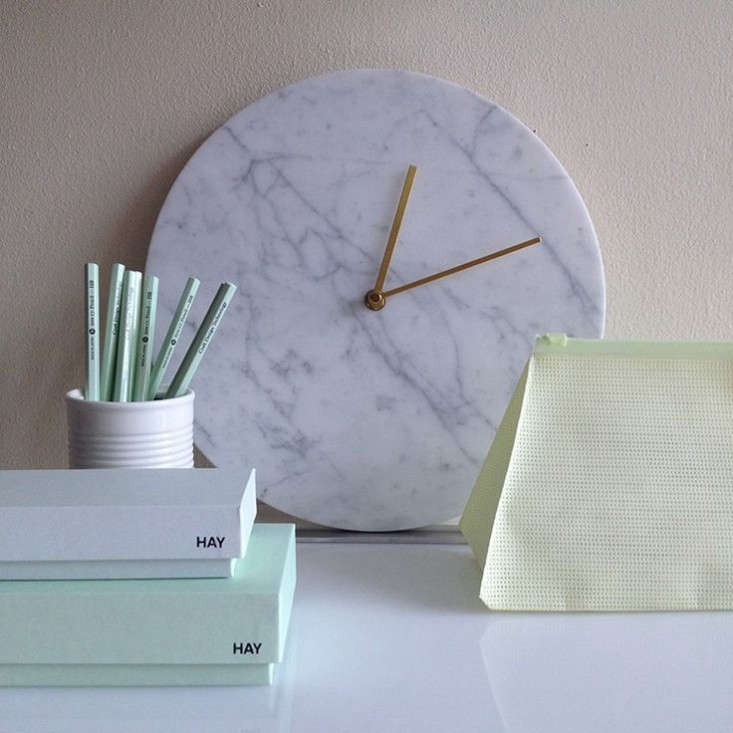 Above: Designed by Norm Architects of Denmark for Menu, the Norm Marble Wall Clock has hour and minute hands in lacquered brass. Made of matte white Carrara marble, it's $270 from Nannie Inez of Austin, TX. Photograph by Nannie Inez.
Above: The 12-inch White Marble Clock is $29.97 (marked down from $39.95) at Crate & Barrel.
Take a look at more of our High/Low discoveries:
For more wall clocks, see 10 Easy Pieces: Simple Kitchen Clocks and Object Lessons: The Classic IBM Wall Clock.